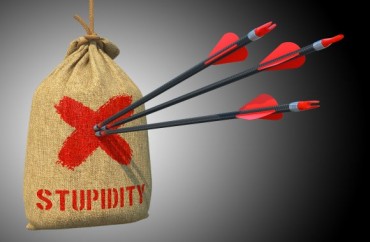 'Exclusionary to some groups, evokes racism, privilege, power or oppression'
A group of Canadian scholars argued recently that the term "white paper" should be scrapped due to its problematic "racial and historical context."
In a University Affairs op-ed, Jennifer Jakobi of the University of British Columbia and leaders of Women in Science and Engineering (part of the Natural Sciences and Engineering Research Council of Canada) assembled "experts from across Canada" to get input on a replacement term.
Despite the fact that paper is white, the experts — "researchers, librarians, Indigenous leaders, science policy experts" and "advocates" in the topics of racism and decolonization — agreed that "hierarchies inherent in the creation of white papers are seen as artefacts of colonialization."
The group also noted "white paper" is "exclusionary to some groups, and evokes racism, privilege, power or oppression."
"Whatever the intent," Jakobi (pictured) and Co. said the term implies "superiority" and additionally cited research about "white" being associated with "good" and the color black with "bad."
They noted Canada is unique in that its first use of "white paper" — "The White Paper, 1969" — is associated with a policy opposed by the country's Native American population.
MORE: Norwegian university investigates if white paint is … racist
The experts suggested replacing "white paper" with "position statement," "resource" and "brief," all of which could add something more specific after.
Right now The College Fix has a back-to-school campaign to help us continue to support our amazing student journalists. A donation today will be matched thanks to a generous limited-time matching gift opportunity from a friend of The Fix! CLICK HERE for more details — and thank you!
This work to-date has deconstructed the term; and shapes the starting point to retiring and renaming the word "white paper". Language that embeds a new term must be inclusive, non-racialized and take into consideration the historical context. Using "white" as synonymous with authority is the antithesis of inclusion.

To heal from the past and support the process of reconciliation, we propose ending the use of the term "white paper" and creating practices for naming documents that align with the United Nations Declaration on Rights of Indigenous Peoples and the Truth and Reconciliation Calls for Action.

While we build consensus on a new naming procedure, we are advocating for the use of specific names that describe what a document or resource entails. By embedding descriptors into resource titles, we will be able to retire the racist language of "white paper" while gaining consensus on a universal term.
The op-ed concludes with a Native American land acknowledgment.
According to her faculty page, Jakobi, who researches neuromuscular and exercise physiology, is "committed to increasing diversity across science, technology, engineering and math (STEM)." She also leads DEI (diversity, equity and inclusion) professional development workshops.
MORE: 'Even the bread was white': Professor argues fast food industry is racist
IMAGES: Tashatuvango/Shutterstock.com; U. British Columbia
Like The College Fix on Facebook / Follow us on Twitter