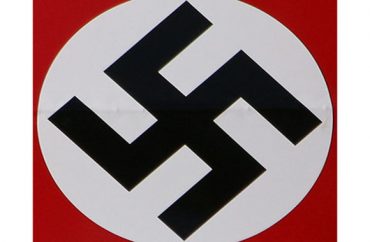 A member of the Madison, Wisconsin School Board is getting blowback for a Facebook post she made comparing a local "juvie" to Nazi concentration camps.
Ali Muldrow wrote on August 24 regarding the Dane County Juvenile Detention Center: "I think that its [sic] important to talk about what it is like for the students who are arrested at school and end up in the Dane county jail. We would not talk about the role of the Nazis and act as if the experiences people had in concentration camps is a separate issue."
She went on to say that it's only the police who "can subject students to incarceration," and most of those students are "LGBTQ students, youth of color, impoverished youth and students with disabilities."
According to the Wisconsin State Journal, the recently elected Muldrow has long been opposed to sending kids to jail and has spoken out against the criminal justice system's "racial disparities." She was one of three board members who opposed keeping SROs — Student Resource Officers — in Madison schools at a June board meeting vote.
"I think it's developmentally inappropriate to expose children to incarceration," Muldrow said after the vote. "I think arresting kids results in tremendous long-term harm to them."
Madison police chief Mike Koval wasn't happy about Muldrow's Facebook remarks:
It is unfortunate at a time when agencies like (the Madison Police Department) are bending over backwards to increase trust and to enter into meaningful dialogues that will advance collaboration and mutual respect, that a member of our School Board would be inclined to use defamatory rhetoric to make a point. Attributions and inferences born in hot button buzz words only create more barriers to our mutual goal of finding the best ways to educate our children.
Sheriff Dave Mahoney added that "It's unbelievable that anyone today would relate MPD or any other Dane Co (law enforcement) to Nazis," and said Muldrow's "reckless tone only serves to incite extremist reactions."
Muldrow didn't back down off.
[I]n a Facebook message to the State Journal [Muldrow said] that "the rounding up a specific demographics of people including LGBTQ folks and folks with disabilities, than institutionalizing them in locked facilities, is being done now in a variety of ways and was also done in Nazi Germany." She did not elaborate.

She also claimed there were different standards being applied to Jews and black people.

"One of the reasons using Jewish people as an example is important is because no one would ever dare say the Jewish community deserved to be detained during the Holocaust," she said. "However, when black communities are targeted for incarceration the argument is often about their actions, not the state's."
The president of the Jewish Federation of Madison said that although he is sympathetic to incarcerated students, it is difficult to compare "what they go through with Nazi Germany."
The presidents of the School Board and Madison Professional Police Officers Association said respectively that the comparison was "very far-fetched," and that Muldrow's remarks were "universally insulting" and "ridiculous on so many levels."
Muldrow's personal and campaign Facebook pages are chock full of progressive-oriented material. Posts include a Newsweek article which quotes Rep. Alexandria Ocasio-Cortez stating "'we need white people right now to do the work' of racial and economic justice"; a piece alleging President Trump engages in "ethnic cleansing" via his immigrant detention policies; and, a story about Rep. Ilhan Omar introducing legislation designed to end school lunch debt shaming.
MORE: 'Non-violent' advocacy group hijacks Madison School Board meetings
IMAGE: Leo Reynolds / Flickr.com
Like The College Fix on Facebook / Follow us on Twitter