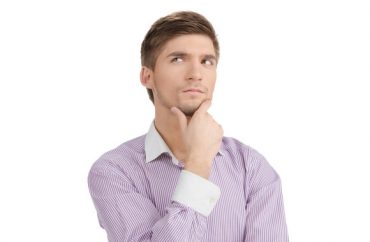 There appears to be a disconnect among progressives when it comes to the COVID-19/teaching narrative.
Initial concerns were — rightly — about the "equity" of virtual instruction: Minority/low-income students are less likely to have computers or computers unable to handle the programs needed for remote learning.
But instead of making the best of the novel situation, some school districts advocated against teaching at all unless students were guaranteed "equal access" to virtual lessons.
Months later, as the science more and more advocated a return to in-person learning, educators shifted to clamoring about how it actually isn't safe for them (and students) to be in schools. One teacher even said the insistence upon going back to schools would allow "nice white families" to kill minority students.
In San Francisco, the effects of remote instruction are becoming clear: Racial minority and less affluent students "have lost significant academic ground compared with wealthier and white students."
The San Francisco Chronicle reports San Francisco Unified School District spokeswoman Gentle Blythe noted elementary schools have suffered the biggest gap, and added that the district "want[s] to return to (school) sites as quickly as possible."
However, new SFUSD School Board President Gabriela López didn't think it a big deal, claiming minority parents were "doing an amazing job helping their students" and that "learning has not stopped […] it is just different."
"They are learning more about their families and their cultures, spending more time with each other," López said. "They're just having different learning experiences than the ones we currently measure, and the loss is a comparison to a time when we were in a different space."
López, whose Twitter handle is "Madam President, M.Ed.," later attempted to clarify her remarks.
"I absolutely am not dismissive of the pain we are feeling by [distance learning], and the value of in-person instruction. I see how trying to explain my thoughts around learning at home is tricky during this time," she said.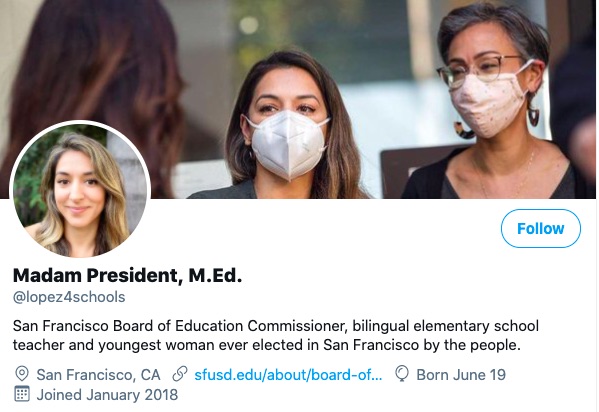 In response to being asked if she was quoted out of context, López responded "I'm not placing blame, just what I was highlighting is centered around the type of learning I feel is valuable in addition to what we provide in schools. Don't want to dismiss how difficult it's been for everyone though. At all."
Meanwhile, San Francisco Supervisor Hillary Ronen invoked "systemic racism" as the culprit for the virtual learning gap.
"We are failing them right now as a society," she said. "This is families of color having the least secure housing, the least secure jobs. If you're a parent and you're worried about keeping a roof over the head of your child and putting food on the table, that's going to take precedent over remote learning."
MORE: SFUSD's renaming of buildings miffs even progressives
IMAGE: BlueSkyImage / Shutterstock.com; Gabriela López / Twitter screencap
Like The College Fix on Facebook / Follow us on Twitter