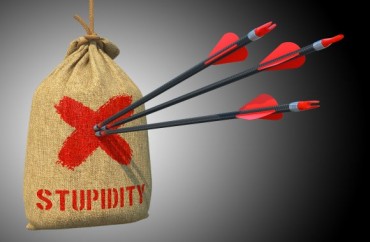 The National School Boards Association has asked President Biden to look into slapping a "domestic terrorist" label on "angry" parents and community members who speak their minds at board meetings.
"America's public schools and its education leaders are under an immediate threat," the group says in its letter to the president. "[As] acts of malice, violence, and threats against public school officials have increased, the classification of these heinous actions could be the equivalent to a form of domestic terrorism and hate crimes."
The NSBA wants the Gun-Free School Zones Act, the USA PATRIOT Act, the Matthew Shepard and James Byrd Jr. Hate Crimes Prevention Act, the Violent Interference with Federally Protected Rights statute, and the Conspiracy Against Rights statute all invoked to help prevent alleged threats, Education Week reports.
The Departments of Education, Homeland Security, and Justice are requested to participate in a review, along with the FBI.
On Sept. 22, the NSBA, along with AASA, the School Superintendents Association, issued a joint statement condemning "online and in-person threats, abuse and harassment." AASA President Daniel Domenech said that while his group respected the right of free speech, "We cannot—and will not—tolerate aggression, intimidation, threats and violence toward superintendents, board members and educators."
MORE: Anatomy of an arrogant and clueless school board
But some of the instances cited by the NSBA in its letter appear to be free speech, to say nothing of "terrorism." For example, the group cites a person yelling "a Nazi salute in protest to masking requirements," while another's actions "prompted [a] board to call a recess because of opposition to critical race theory."
As repugnant as it may be to some, doing a Nazi gesture in opposition to mask mandates in a public forum is protected speech … as is someone speaking out against critical race theory.
It's certainly not "terrorism" to go over a speaking time limit or to refuse to sit down, and definitely not something worthy of anything beyond the purview of local law enforcement.
The NSBA's tweet about its request was powerfully ratio'd:
Do you really think labeling parents critical of their school boards as terrorists is the right way to go ?

— Lofty Lunkins.smallheart (@linkerstein) September 30, 2021
Parents are the primary educators. They look to schools to assist in that. If the parents are dissatisfied, they have every right to speak their mind at school board meetings.

— Meredith (@Mermaz) September 30, 2021
Silencing opposing voices increases anger. Credible threats are already actionable, so I suspect you want to criminalize dissent. Knock it off, you reprehensible tyrants. Dismantle yourselves.

— Jco97 (@Jco971) September 30, 2021
Read the NSBA letter and Ed Week article.
MORE: School board members defend CRT trainings for teachers, but don't know what's in them
IMAGE: Tashatuvango / Shutterstock.com
Like The College Fix on Facebook / Follow us on Twitter