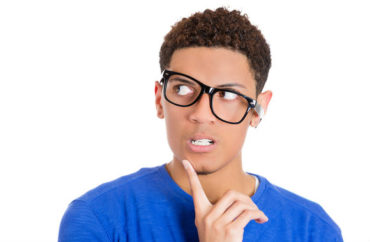 A pair of New Hampshire school board members are defending critical race theory (CRT)-based training for teachers … but don't know what's actually in it.
Jeremy Dobson and Jim O'Connell of the Manchester District Board both admitted last week they are not familiar with the content of the teacher trainings, with the former saying he "had been told" there is no CRT in any materials, the New Hampshire Journal reports.
O'Connell noted that he, too, had not seen any of the CRT materials over which a district teacher had resigned recently. That teacher, Northwest Elementary School's Daniel Concannon, had complained to Manchester's human resources department about the mandatory trainings' "open, anti-White sentiment."
According to the Union Leader, Concannon filed a complaint against the district back in March alleging the CRT trainings were "harassment." The district then "clarified" to staff that the trainings were not required.
However, the New Hampshire Journal obtained an email from March 1 which indicates that district schools "required [staff] to take the training by certain deadlines."
It wasn't until two weeks later, "after employees began raising questions about the mandatory training," that the district backed off the compulsory aspect.
MORE: Six states have banned critical race theory, with more to come
The report notes Manchester's CRT training included
[…] a webinar entitled "What Is White Privilege, Really?" in which the instructor tells participants the goal of the training is to "expand our definition of white privilege as both personal and systemic, and to understand the function of whiteness as a pillar of white supremacy and power."

Declaring all White employees "personally privileged" — even those who came from poverty or disadvantaged situations — is likely to be viewed as problematic, as is linking every person's "whiteness" to "white supremacy." But it is part of the "anti-racism" ideology the webinar instructors say they are promoting …

Additional MSD training materials include a paper from a Wellesley professor who declares that all men and all White women are "oppressors" and that meritocracy — the idea that you have a job or accomplishments you've earned through work or talent — is a "myth."
Despite his unfamiliarity with the trainings, Dobson complained that critics were using them as "a tool to drive hatred and division."
"We're only just starting to hear about it now, because it's a political tool, or lever, or maybe more accurately a wedge, to continue to drive people apart and hopefully drive people to the polls this November, next November, 2024 etc.," said Dobson, whose Twitter profile notes he is a "proud penny-pinching liberal," "activist" and "tree hugger."
Dobson claimed CRT is merely a "framework" and "has nothing to do with whether or not you're racist, nothing to do with any particular person." He pleaded for people not to fall for "media crap" about CRT.
O'Connell referred to CRT critics as a "hate-fueled" vocal minority and added he is "'100 percent' confident every student in Manchester will be treated equally and with respect regardless of race, gender, color or 'anything else.'"
Read the NH Journal and Union Leader articles.
MORE: It doesn't matter how nicely one sells it. Critical race theory is terrible.
IMAGE: pathdoc / Shutterstock.com
Like The College Fix on Facebook / Follow us on Twitter