A Missouri school district is updating its K-12 math curriculum to include "they/them" pronouns in the name of "equity considerations."
The plural pronouns should be used along with traditional "he/she" pronouns in "word & contextual problems," according to a Webster Groves School District "math program evaluation" presentation.
KCRG-TV reports Webster Groves Math Curriculum Coordinator Susan Bergman went over the changes at a school board meeting a week ago.
Bergman (pictured) said use of the pronouns will "help students develop their 'mathematical identities'" and "encourage them to 'see the beauty, joy, and connectedness of mathematics as a way to see, make sense of and change our world.'"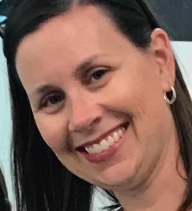 "A persistent myth within math education is that since 'numbers are universal,' math classrooms are objective and free of bias," the presentation states. "Research shows clearly that any space where learning occurs is neither free of bias nor resistant to oppressive systems such as racism, sexism, classism or xenophobia."
It adds that "scholars have demonstrated the ways that mathematics socialization and mathematics identity development are critical aspects to the learning and participation of students, particularly Black students."
The district said it's making the math updates based on the survey responses of over 2,100 students, 28 parents, and 75 staff members. Ten student "empathy" interviews also were considered.
MORE: Wake Forest offers new 'antiracist use of math' class
One of the "next steps" Webster Groves plans to take is to meet with the district's DEI (diversity, equity and inclusion) director and work with Math314 regarding teacher inservices on equity.
According to Washington University in St. Louis's Math314 Achieving Equity Series, "equity-based" teaching practices (which come from this book) include "leveraging multiple mathematical competencies," "affirming mathematics learners' identities" and "challenging spaces of marginality."
The Webster Groves Board unanimously approved the math changes.
According to Great Schools.org, the Webster Groves student body is 76 percent white and 13 percent black. Sixty-six percent of the former are proficient in mathematics compared to just 18 percent of the latter.
Over the last few years, school districts and college schools of education have delved deep into mixing identity politics and anti-racism with math. For example, Louisville, Kentucky's Jefferson County Public Schools had a year-long program which purported to "eliminate curricular violence and innovate mathematics education."
The Oregon Department of Education offered a course in 2021 on "equitable" math which recommended "visibilizing the toxic characteristics of white supremacy culture with respect to [the subject]." Some of that toxicity included focusing on "getting the 'right' answer," "participation structures [that] reinforce dominant ways of being" and academic-level tracking.
Also in 2021, Kettering University offered a "Math for Social Justice" course which dealt with topics like climate change, human trafficking, elections and racial justice.
MORE: High school math curriculum: 'Mathematics can be subjective'
IMAGES: IMAGE: Kryvosheia Yurii/Shutterstock.com; Susan Bergman/Twitter screencap
Like The College Fix on Facebook / Follow us on Twitter