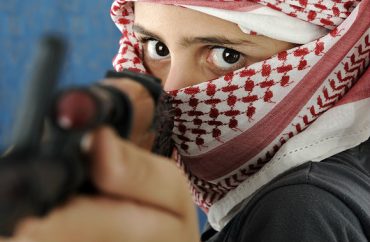 Finally admits video had no 'hate speech' or 'sexual content'
Do school districts ever get tired of shelling out gobs of taxpayer money for their own blatantly unconstitutional actions?
The geniuses who run the San Ramon Valley Unified School District agreed to pay Nathaniel Yu $665,000 to settle his nearly three-year-old First Amendment lawsuit over its decision to dethrone him as student body president.
They also promised to release a public apology, which is still absent from the district "News" section as of early Thursday.
Yu said he made "a James Bond-style parody video" to promote his campaign for student body president in 2017, according to local news site DanvilleSanRamon.com. The video, largely improvisational, was made off-campus and had no nexus to the school district, meaning it had no jurisdiction to hold Yu accountable for it:
The lawsuit describes the video as depicting Yu — who was a 17-year-old junior at the time — as a "James Bond-type hero" who rescued a person kidnapped by two members of an "extremist group" who were attempting to force the victim to participate in a video game competition. …

The group did not use school property or equipment to create the video, which did not mention [San Ramon Valley High School] or the leadership class, and did not feature the school's or leadership class's name, logo or other indicia.
Yu's legal team has declined to provide the video to the media, and New York University's First Amendment Watch says it's no longer on Twitter.
But an East Bay Times article from 2017 judged it "lewd" and "racist" – not attributing those sentiments to anyone, but written in the newspaper's authorial voice.
MORE: College says it punished student posing with gun: she glorified violence
What the newspaper actually did was uncritically regurgitate the district's legal response, which it has now disowned as part of the settlement.
The district initially claimed the video included fake firearms (and maybe a fleeting shot of a real firearm), implied a student was having sex when "terrorists" abducted him, and showed his "naked stomach" being slapped:
"The video makes repeated racist and insensitive references to Middle Eastern people, stereotyping them based on their dress, accents and language, names, manner of praying and religious dietary restrictions," the document states.
In other words, it looked like an episode of the Fox drama 24. The local chapter of the Council on American-Islamic Relations, which also hated 24, demanded Yu's punishment for the "Islamophobic" video. The district acquiesced, stripping Yu of his election victory.
Yu was surprised to learn that the video had offended some people, and he asked the student who edited it to take it down, according to DanvilleSanRamon.com's account of the suit. It had about 30 views when it was taken down, hours before the student body election. (His lawyer said it was intended to mock radical Islamic terrorists, which sounds more plausible than CAIR's unhinged claims.)
Even after the school district backed down in response to Yu's suit, he continued the litigation because teachers allegedly tried to sic the mob on him, "alerting media, local politicians, local and national Muslim organizations and other officials that Yu mocked and disparaged Muslims."
The son of immigrants and a Catholic, Yu said his "designated parking spot" was also vandalized twice with anti-Catholic language.
U.S. District Judge Maxine Chesney (a name College Fix readers may recognize) pulled the legal rug out from the school district in November, rejecting its ludicrous claim that the video "constituted school-sponsored speech" and forcing it to release "more than 12,000 documents related to the case." (Yu's lawyers have posted some.)
MORE: He held an unloaded gun off-campus. The school didn't like it.
The forthcoming apology was put into the court record. It acknowledges to Yu that being tarred and feathered in the national media was "not easy for you and your family" and admits that the video was not "hate speech" as portrayed "on social media and in the press":
We further believe that the video did not bully, harass, discriminate against, or threaten anyone. Finally, the video did not portray any sexual content. The district recognizes and regrets the negative consequences associated with mischaracterizations regarding you and the content of the video.
Indeed, according to the Bay Area News Group, the supposed "sexual content" was "a box of tissues and a bottle of lotion on a desk" near the videogame-playing student.
University of Florida media law expert Frank LoMonte, former head of the Student Press Law Center, praised the "landmark settlement figure" that Yu obtained:
[It] sends a strong message to public school officials throughout the country that the First Amendment prohibits them from censoring off-campus student speech that does not substantially disrupt school activities. This is especially true in instances such as this where the speech was made on a weekend, entirely off-campus, and with no school resources.
Commenters on the DanvilleSanRamon.com article went in largely the opposite direction. They called the lawsuit "an egregious abuse … against an already poorly funded public education system," scolded Yu's parents for not backing the district's unconstitutional punishment, and pressured Yu to give the money back to the school district.
This horrific community response to a school district's willful violation of a student's constitutional rights, and its documented mischaracterization of the evidence, is precisely why I'm glad we have courts to uphold the law, rather than the shifting whims of the mob.
MORE: Syracuse admits it doesn't protect free speech to get out of satire lawsuit
IMAGE: ZouZou/Shutterstock
Like The College Fix on Facebook / Follow us on Twitter