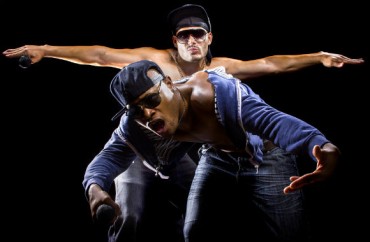 We don't want our children to hear uplifting words about God, but we're fine with them hearing glorified violence and misogyny?
The Portland (Oregon) Public School District is backing away from a months-old memo that went viral earlier this month, laying out which radio stations bus drivers are not allowed to play while students are on the bus: talk radio, religious programming and rap.
Those formats might be "offensive" to students. Drivers can play pop, country and jazz, however.
All of the outrage seems to have fallen on the rap ban, with parents and students calling it "racist," according to KGW:
"Why would rap music be singled out as offensive and country music and pop music was not?" [activist parent Kim] Sordyl asked.

Sordyl said she couldn't believe that a school district that spends millions of dollars on equity training for its students and staff would allow the anti-rap music mandate.

"It appears to me this equity spending is just a big waste of taxpayer money when we've got somebody sending out Archie Bunker-type letters to school bus drivers," said Sordyl.
Oregonian: Portland Public Schools "rap music" ban sparks allegations of racism. https://t.co/lJ4jTEDq0N pic.twitter.com/Yz047ChAtk

— Oregon4ru (@oregon4ru) August 24, 2016
If rap is banned then country should be too, a white parent told The Oregonian:
"When you outlaw a kind of music that is very indicative of the modern culture of one group of people you're basically saying that they're not welcome," [Colleen] Ryan-Onken said. …

Ryan-Onken said the concern can't be swearing, as those words would be edited out on commercial radio.

"Country music is offensive. It's about date rape, liquor and drugs — all kinds of things!" Ryan-Onken said. "It's just as offensive as rap music can be."
Parent Sordyl told The Washington Post that the district should keep children from hearing religious words:
"For me, the Christian music thing isn't a problem because there must be a separation of church and state," she said. "It should have been policy a long time ago."
The school district released a statement expressing "regret" over the memo, and said it will soon revise its "guidance" to drivers "to be more inclusive of different genres of music."
Portland is No. 13 on the Barna Group's 2015 "Top Churchless Cities," just ahead of Los Angeles.
Read the KGW, Oregonian and Post reports. The story was broken by Willamette Week.
Like The College Fix on Facebook / Follow us on Twitter
IMAGE: Shutterstock