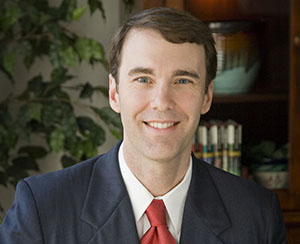 The Lynn public school district in Massachusetts severed its relationship with evangelical Gordon College last summer after its president signed a letter to the White House asking for religious exemptions to new LGBT hiring rules for federal contractors.
Gordon students had "taught English to refugees, installed art in public elementary schools, distributed toys and gift cards at Christmas and helped students with their homework," as the Associated Press said in November.
In the wake of Gordon's reaffirmation earlier this month of a provision in its conduct code that bans "homosexual practice," a member of the U.S. Commission on Civil Rights has warned the mayor of Lynn that the school district's action was unconstitutional.
Commissioner Peter Kirsanow wrote in a Monday letter that the school district seems to think it has the same latitude as a private actor, like Gordon, to discriminate based on religious views:
The [Lynn School] Committee is violating the constitutional rights of Gordon College students by discriminating against them based on their adherence to, or at least affiliation with, a particular set of religious beliefs. Based on media reports, there is no indication that any Gordon College student teacher was ever accused of discriminating against a public school student for any reason, or even making a statement to a student that expressed disapproval of homosexual conduct. It is unlikely that any student at Gordon College has the authority to hire or fire anyone, let alone to decide whether to hire or fire someone on a religious basis.
That places the school district squarely in the position of discriminating on the basis of belief, not conduct: "This the Constitution forbids," Kirsanow wrote, citing a long string of court cases against "state actors" who tried to use the Establishment Clause to deny "generally available benefits" to religious believers.
The school district also discriminated against Gordon President D. Michael Lindsay by punishing the college for his own speech, as opposed to actions, Kirsanow said, noting Gordon isn't even a federal contractor:
It is highly unlikely that the School Committee would have severed ties with Gordon College if President Lindsay had signed a letter urging President Obama to issue the executive order without a religious exemption. … It is incontestable that the School Committee is engaged in content discrimination, which it may not do.
Kirsanow noted that liberal members of Congress had sponsored antidiscrimination legislation going back 20 years with "an exemption for religious entities" no different than what Lindsay had asked for:
It is the School Committee that is outside the mainstream of even those who support [the Employment Non-Discrimination Act].
He ends with a cannon blast at the heart of "secular orthodoxy":
In Lynn, First Amendment protections for freedom of religion and of speech are worth nothing compared to secular orthodoxy regarding sexual behavior. It teaches students that those who dissent from secular orthodoxy … will find agents of the government proclaiming them to be "hostes humanis generis, enemies of the human race." And in so doing, it teaches them to abjure the religion of their fathers, ignore centuries of debate about questions of sexual morality, and most importantly, to never, ever openly question reigning orthodoxy. Otherwise they may find themselves unable to even obtain the necessary student teaching hours to graduate from college.
Like The College Fix on Facebook / Follow us on Twitter
IMAGE: Gordon College/Wikimedia Commons
Like The College Fix on Facebook / Follow us on Twitter