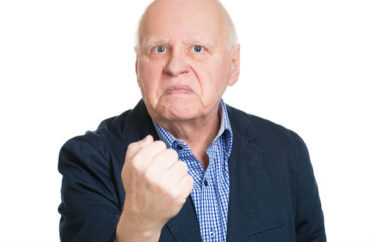 Prior review protects students, superintendent says
Arkansas protects student press freedom in state law. It's a so-called New Voices state, and has been for more than 20 years.
Obeying state law is apparently not a high priority for the Springdale School District, which removed two accurate articles – based on public-records requests – from the student newspaper's website last month.
What was the problem? The news article and the editorial concerned several football players who transferred mid-season out of Har-Ber High School to its rival Springdale High, and whether those transfers complied with school district policy. It evidently embarrassed the district.
Press freedom advocates shamed the school district into reposting the articles only a few days after news broke earlier this month that they had been removed. The Student Press Law Center also posted the news article.
But the student media advisor, Karla Sprague, was reprimanded for not showing that issue of the Har-Ber Herald to the principal before it was printed, her lawyer Brian Wood told the Arkansas Democrat-Gazette.
At the first school board meeting since the censorship was revealed, the high school's young journalists said they aren't out of the woods yet:
Madelyn Stout, editor of the yearbook, and Halle Roberts, editor of the [Har-Ber] Herald, addressed the board with their concerns the district will institute a policy whereby all future publications must be reviewed by an administrator prior to publication. …

Having to submit to administrators' review would make their work more difficult because the student journalists will have to meet a stricter deadline to get their work approved, [Roberts] said.

"But also, it takes away our learning experiences for our careers, because we're not going to have to do this in the real world," Roberts said. "There's not going to be someone standing over us saying, 'Well, that might hurt someone's feelings, we can't put that in the press.'"
Superintendent Jim Rollins (left) and the board gave the student journalists a "round of applause" but didn't promise them protection from prior review.
Though Rollins said a committee "consisting largely of journalism teachers" is devising a policy for student publications, he suggested that censoring and second-guessing student journalists was for their own good:
"They are great kids with a passion and commitment to what they're doing," Rollins said. "On the other hand, from my chair, I have to be focused on bringing services forward that benefit all children and respect all children, including those young people who actually penned the articles."
This is garbage. Arkansas law precisely specifies what kinds of student publications are "not authorized": those that are "obscene as to minors," "libelous" or involve an "unwarranted invasion of privacy" under state law.
There's one common-sense test in the law: a ban on publications that "so incite students as to create a clear and present danger" of breaking the law, violating "lawful" school regulations or creating "material and substantial disruption" of the school.
None of this remotely applies to the content in question.
The student journalists of Har-Ber High School in Arkansas spoke at a school board meeting yesterday about how @sdaleschools district administrators censored multiple accurate stories critical of irregular student transfer policies for athletes. https://t.co/OGbhqLVVx6

— Student Press Law Center (@SPLC) December 12, 2018
Threatens advisor's job if she lets students publish any more
Press freedom organizations led by the Student Press Law Center weren't satisfied with the school district's republication, laying out the school district's ongoing wrongdoing in a Dec. 5 letter to Superintendent Rollins.
The Har-Ber student journalists spent months on the transfer investigation, finding "significant inconsistencies" and publishing on-the-record interviews with the players, according to the letter.
That didn't matter to Rollins, who told student media advisor Sprague that the articles were "intentionally negative, demeaning, derogatory, hurtful and potentially harmful to the students addressed in those articles," and disrupted the school district.
Her principal threatened Sprague with termination if the Herald published anything further while the district "writes new protocols for student publications." The letter goes on:
Instituting prior review and other policies which restrict the independence of student media in the Springdale school district is a clear act of intimidation and punishment for the Herald staff's publication of a lawful, accurate, newsworthy story. …

While school officials may erroneously believe that they have unlimited power to restrict what the student newspaper publishes, they are sorely mistaken.
Officials are in violation of not only state law but also the Supreme Court's Tinker precedent, which allows such extreme measures against student media only to prevent "substantial disruption," the groups warned Rollins:
[T]he school district has failed to demonstrate that the material in question would create significant physical disruption within the classroom or other school-related activities. So far, the only disruptions are the ones created by the district itself for censoring the article and editorial – and now trying to implement a prior review policy which was removed more than a decade ago. …

We assume that school officials — professional educators — in your district value academic freedom and will readily recognize that the district's censorship, suspension of the paper and extreme prior review policy is not only unlawful, but inconsistent with the American spirit of civic engagement and free speech. … Legal and constitutional imperatives do not simply go by the wayside depending on how good or bad the school will look.
Read the Democrat-Gazette report and the press freedom organizations' letter.
IMAGES: pathdoc/Shutterstock, Springdale School District/Facebook
Like The College Fix on Facebook / Follow us on Twitter