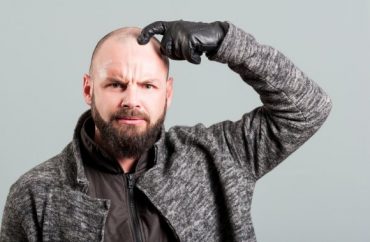 The reliably left-wing Education Week apparently didn't notice it had a pair of cause-and-effect articles in an email blast from last week.
The first details how school districts are now "screening" potential teachers for racial biases in job interviews.
American Association of School Personnel Administrators Diversity, Equity, and Inclusion Committee Chair (whew!) Karen Rice-Harris recommends administrators ask applicants questions about their "commitment to diversity, equity, inclusion, empathy, and students' social-emotional needs."
Candidates "should be able to explain how they honor the diversity of their students in their instruction and curriculum," she said.
Lest you think this is just some benign "making connections" with students (as all good teachers should do), Lauren Dachille, CEO of a teacher-hiring software firm, says "districts seem to be putting even more of a focus on how applicants think and talk about race" since the murder of George Floyd and subsequent Black Lives Matter protests.
"We've become a little more aware of the concept of anti-racism and maybe a little more woke as a culture, Dachille, said. As such, school districts are "more explicit" about the sort of questions they ask applicants.
The article says a candidate might be asked what they would do if they noticed a colleague sending out more black students than white students for discipline. It's a pretty good bet a response like "Maybe more black students were being disruptive?" will end the interview right there and then.
MORE: Biden's DOE moves to install racial quotas in school discipline policies
Sharif El-Mekki, head of the Center for Black Educator Development and a former school principal, said he once had a interviewee "push back" against questions about race: She said it wasn't "appropriate to talk about race during the interview" and that such was for "shock value." El Mekki responded that "talking about race, class, and privilege" is a "natural conversation" for him and his school.
But districts across the country are facing teaching shortages. Administrators may be reluctant to ask DEI (diversity/equity/inclusion)-related questions in interviews so they have a better chance at filling vacancies. Indeed, the second article in the Ed Week email is titled "To Keep Teachers From Quitting, Address These 5 Key Issues."
What is that first key issue? "Poor management."
Also listed are "classroom management" and "lack of respect." Consider the included teacher quotes (emphasis added):
— "Toxic school environment, no support for behavior issues, when teachers don't feel safe."
— "It's the micromanaging and lack of professional respect for me. I'm an educated professional and I want to be treated (and compensated) as such."
— "[T]his year, the kids have been a huge part of the reason I consider leaving daily. I love [the students], and I know they have been through a lot, but I am so disheartened this year with the behavior issues and constant disruptions."
Certainly being preoccupied with the "correct" number of race-based discipline referrals plays no role in student behavioral matters, right? (/sarcasm)
Many of my former teaching colleagues are on the cusp of retirement based on either age or years of service, and those who had indicated they would stay on beyond the time needed for a full pension are changing their minds. The reason: racial bean-counting "equity" measures have made discipline all but impossible.
One colleague, who taught across the hall from me for 16 years, initially had planned on staying three-to-four years beyond the requisite three decades of service. He didn't last four months into the first of those years.
Much like the asinine anti-cop/pro-criminal policies in long-time Democrat-led cities which have led to anarchy and chaos (but which are now, finally, being questioned even by hardcore liberals), progressive/racialist school administrators ignore stark reality (and basic human nature) in favor of esoteric and unfalsifiable theory.
As a certain Dalton once said, "It'll get worse before it gets better."
MORE: Report: Obama school discipline policies a colossal failure
IMAGE: Shutterstock.com
Like The College Fix on Facebook / Follow us on Twitter