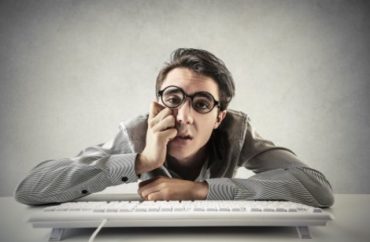 The National Association of Independent Schools' annual People of Color Conference was held a little over a month ago, and critical race theory was a big factor in discussions.
According to its online description, the conference is "the flagship" of the NAIS's "commitment to equity and justice in teaching, learning, and organizational development" and "supports the complex dynamics of independent school life and culture and the varied roles people of color play and experience in these settings."
Featured speakers included former CNN pundit Soledad O'Brien ("a thought leader with over 1.3 million Twitter followers") and john a. powell (lower-case on purpose; an "internationally recognized expert" on race and racism).
The highlighted "Social Justice Summit: Healing & Wholeness as Love, Power, and Resistance" invited a gamut of progressive (critical) theorists including Yuria Celidwen (an "Indigenous Nahua and Maya" whose work centers around "the intersection of Indigenous studies, cultural psychology, and contemplative studies"), Adrian Michael Green ("believes deeply that identity and purpose drive humans to make meaning") and Rajkumari Neogy (an "epigenetic coach" who "possess[es] a rare blend of scientific prowess and emotion").
On GETTR, former math teacher Paul Rossi posted snippets of some of the 100-plus workshops offered this year, noting "almost all of them [were] grounded in the divisive cult ideologies [of] 'antiracism' and CRT." Rossi originally put the videos on his Twitter account, but the NAIS complained and so Twitter pulled the clips.
MORE: Conference looks 'critically' at the whiteness of Taylor Swift's fans
In the "Race in America: Creating an Anti-racist Humanities Course that Directly Tackles Racialization" session, a high school senior year-level course featuring the works of Ibram Kendi and Richard Delgado's "Critical Race Theory: An Introduction" is discussed: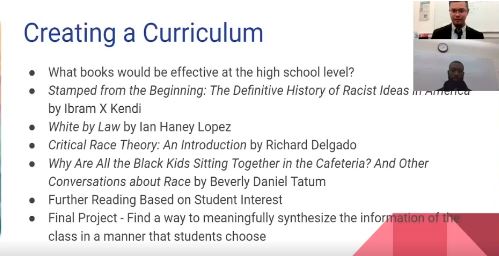 The session also features student work from the course such as a board game in which those who do not have white privilege "are doomed to lose."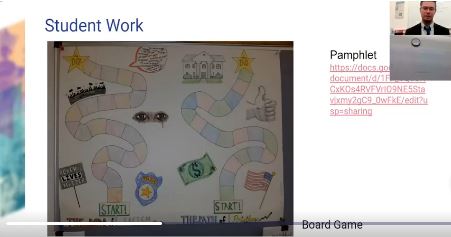 In subsequent clips, the presenters note the "lucky confluence of factors" (such as the "national media frenzy" and "resurgence" of the Black Lives Matter movement) which made it easier to get approval for the class.
Although the course currently is an elective, another snippet notes classes like it exist only if there is enough student interest (an implication that it needs to be mandated?). The speaker says he's also teaching a CRT course to his peers, and hopes to extend it to administration.
A vice principal then discusses "burning shit down" (which, she says, is only metaphorical! … but she's allowed to utter such because of her title) because "systems are broken" and it's time to "imagine something new."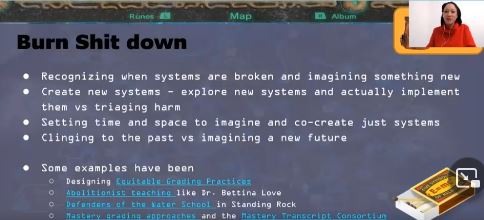 Lastly, "The White People Way" clip describes alleged characteristics of whiteness such as "perfectionism," "power hoarding" and a "focus on product." The speaker tells viewers that "literal white tears" and whites' penchant for arguing semantics can "be tool[s] to disrupt the work."
Upcoming NAIS events include the Online Inclusive Schools Network Institute (a 3-day workshop with "Gender Spectrum" which will focus on "creating gender sensitive and positively responsive environments for all children and teens") and the Online Equity Design Lab: Grading for Equity (will "address challenges and opportunities related to equity and social justice").
MORE: University axes 'three wise monkeys' from conference promotion due to 'racial stereotypes'
IMAGES: Shutterstock.com; Paul Rossi/GETTR
Like The College Fix on Facebook / Follow us on Twitter