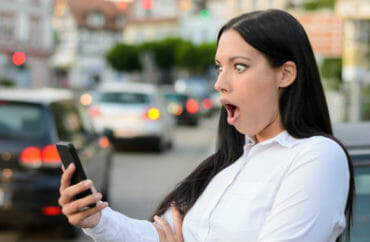 Why you aren't likely to see that headline in most news outlets
When people of faith complain about journalistic bias, experiences like the obviously unfair coverage of believers during the COVID crisis are what they have in mind.
So many religious gatherings during COVID lockdowns, in which authorities such as New York City Mayor Bill de Blasio threatened to close houses of worship "permanently" for non-compliance, were generally covered in a way that was skeptical not of overreaching state power but of the ordinary folks who just wanted to exercise their God-given rights to gather, worship, and mourn their dead.
These were irresponsible people, we were informed, who could be creating "super spreader" events with their unnecessary get-togethers.
And then, when the Black Lives Matter protests happened, much of the press did a complete 180, strangely in line with the government response.
Gone were attempts to shame and shut down gatherings. All of the sudden, we had Johnny-on-the-spot television reporters, often with burning buildings in the background, hilariously informing us that the riots and looting were "mostly peaceful" protests.
The issue isn't simply what facts get reported in some outlet, somewhere, but which facts are regularly recycled on cable networks and in the journalistic part of the Twittersphere and which ones seem to disappear down George Orwell's "memory hole."
Facts that don't fit the dominant narratives are at best ignored or at worst suppressed by Big Social Media, with an army of Karens reporting things they don't agree with.
Case in point: How many reports have you seen about the "vaccine hesitancy" of evangelical Christians? If you haven't seen them, just Google "evangelical Christians vaccine" and start scrolling. You'll be there for a while.
The thrust of the coverage is that a great chunk of these anti-scientific, Trump-voting Christian rubes don't want to get the jab. The coverage has been asking both why this is the case and how we the enlightened can talk some sense into them?
But what if that story is wildly off base? That possibility has been raised by Ryan Burge, a professor of political science at Eastern Illinois University.
Writing in Religion Unplugged, he crunched data from a Data for Progress survey which found 62 percent of evangelicals said they were fully vaccinated in May.
For various reasons, there was probably some over-reporting in that poll, across all groups. But the evangelical response was equal to the percentage of Catholics who claimed full vaccination and slightly lower than the percentage of the graying mainline Protestants (70 percent) who said they were fully vaccinated.
In contrast, only 47 percent of those who claimed "no religion" said they were fully vaccinated.
The Data for Progress and other surveys also found that young people are "less likely to roll up their sleeves," Burge writes.
Burge doesn't think the vaccine hesitancy of some evangelical Christians is a complete non-story and neither do I. It's important to understand why people aren't getting vaccinated against this global pandemic and address their concerns if at all possible.
But the dumb press coverage may have something to do with any remaining hesitancy as well. Much of the reporting has amounted to withering condescension.
Because of the extreme political polarization that we see in politics today and out-group, in-group behavior, "Evangelicals refuse to get vaccinated" headlines will provoke some people to say, "Don't tell me what to do!"
Conversely, headlines that say "Christians are smoking non-believers at getting vaccinated" headlines could have a significant bandwagon effect. Evangelicals see, evangelicals do.
MORE: Professor who wrote about killing evangelicals awarded $25k over college dismissal
IMAGE: michaelheim.shutterstock
Like The College Fix on Facebook / Follow us on Twitter