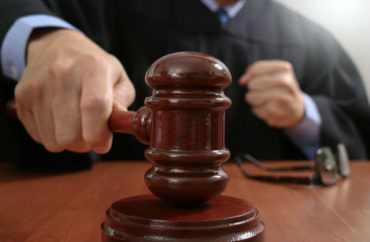 He had also written about assaulting Donald Trump with a bat
A professor with a history of controversial Facebook posts, including one in which he appeared to call for the killing of evangelical Christians, has been awarded $25,000 in the settlement of a legal dispute between him and the college that dismissed him.
Jeff Klinzman, who had previously taught writing at Kirkwood Community College, received significant media attention last fall when several of his inflammatory social media posts came to light. In one he confessed that he would like to assault President Donald Trump with a baseball bat; in another he posted a poem about evangelical Christians in which one line read: "Kill them all and bury them deep in the ground."
Following press reportage of those posts, Klinzman was subsequently dismissed by the college. Today, however, the Foundation for Individual Rights in Education announced on its website that Klinzman had received a $25,000 settlement over that dismissal, with the school avoiding a First Amendment lawsuit by dint of the payout.
Klinzman "will not return to work at Kirkwood," FIRE said in its press release; the settlement would equal his projected earnings there over three and a half years:
"Public colleges simply cannot fire professors because a small, vocal group of people online get upset. We are grateful that we were able to work with Kirkwood to resolve this matter and secure a good result for Jeff," said Greg Harold Greubel, staff attorney for FIRE's Stand Up For Speech Litigation Project. "Ultimately, this is a victory for Jeff. More broadly, we hope that Jeff's story will remind colleges that all of their professors have the right to express their political opinions online, and FIRE will be ready to act if colleges violate those expressive rights."

FIRE wrote to Kirkwood President Lori Sundberg on Aug. 27 to condemn the college's actions and call for Klinzman's reinstatement. FIRE reminded Kirkwood that Klinzman's speech is protected by the First Amendment, and that public institutions like Kirkwood cannot punish professors for remarks made as public citizens and related to matters of public concern. FIRE also noted that a faculty member's First Amendment rights cannot be sacrificed at the altar of public outrage.
"My struggle with Kirkwood was never about money, but about protecting my right as a college faculty member to exercise extramural free speech," Klinzman said in the press release. "I served my colleagues and students at Kirkwood for over 16 years, and wish the college had agreed to reinstate me. However, I am profoundly grateful to [the FIRE associates] who helped vindicate me by making sure the college had to pay a price for trampling on my free speech rights."
MORE: 'Antifa' professor resigns after losing class
IMAGE: everything possible / Shutterstock.com
Like The College Fix on Facebook / Follow us on Twitter