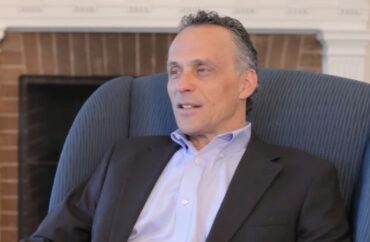 Wesleyan president said his colleagues would be 'hypocrites' if they continued legacy preferences
Several colleges and universities recently ended legacy admissions, or preferential treatment of relatives of alumni, in the wake of the Supreme Court's decision ending affirmative action.
The court's June 29 ruling outlawed college application decisions based on race, and at least four universities in the last month have taken the additional step of excluding in admissions decisions other characteristics the applicant cannot control.
There is growing pressure for others to do the same. A state lawmaker in California, for example, is planning to introduce legislation that would ban federal funding to universities that use legacy admissions, putting high profile schools such as USC and Stanford in the hot seat, the Los Angeles Times reported Monday.
Virginia Polytechnic Institute and State University is the latest school to suspend legacy preferences, stating in a July 28 news release "the decision will allow us to improve the admissions process to benefit all students."
Wesleyan University in Connecticut also announced it was dispensing with legacy admissions on July 19, making it the first elite school to do so following the affirmative action ban, according to an Inside Higher Ed article published Monday.
"If we're doing all these other things to increase diversity, especially in light of the court decision, and we still said, 'Yes, we can give alumni a preference,' that would make us hypocrites," Wesleyan President Michael Roth told the outlet.
"If I thought I couldn't raise money because of this, I would have to find a different line of work, because this is the right thing to do," Roth (pictured) continued. "But I believe I can raise a lot of money from Wesleyan alums who are genuinely pleased to support an institution that's aligned with their values."
Wesleyan University and Virginia Tech did not respond to requests from The College Fix seeking comment.
Two weeks ago, the University of Minnesota also declared an end to legacy considerations. The institution "updated their policy to no longer consider race, ethnicity, legacy, or employment at the university as a factor of admission," CBS News reported July 18.
University of Minnesota spokesperson Andria Waclawski told The College Fix the decision "is specific to two context factors that were considered as part of the Twin Cities campus undergraduate admissions holistic review process, which has been in use for over 20 years."
"Context factors are only considered after rigorous examination of academic factors," Waclawski said via email.
Occidental College, President Barack Obama's alma mater, also ended the practice, announcing its decision July 26.
Meanwhile, three black and Latino groups have filed a complaint with the Department of Education against Harvard University alleging the institution's preferential treatment for legacy and donor applicants violates civil rights law.
According to the complaint, filed under Title VI of the Civil Rights Act of 1964, such practices "systematically disadvantage students of color, including Black, Latinx, and Asian Americans."
One higher education expert told The College Fix ending legacy admissions would improve socioeconomic diversity more than racial equity.
"​​Ending legacy admissions and refilling those slots using 'business as usual' admissions (absent legacy preferences) would generate an important increase in socioeconomic diversity at Ivy-Plus colleges," Brown University economics Professor John Friedman said via email.
Friedman co-authored the July paper "Diversifying Society's Leaders? The Determinants and Causal Effects of Admission to Highly Selective Private Colleges."
Banning legacy preferences "would increase the number of students from low- and middle-income backgrounds," Friedman said. "This change would also increase racial and ethnic diversity, but by much less."
MORE: Ohio college employees could be held 'personally liable' for violating affirmative action ban: attorney general
IMAGE: Wesleyan University/YouTube
Like The College Fix on Facebook / Follow us on Twitter