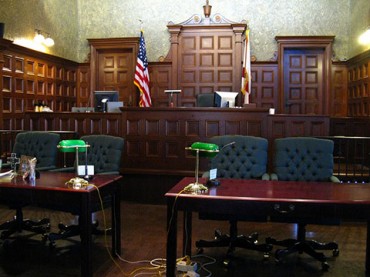 Yale University's new report on campus sexual misconduct shows how the school is investigating accused students based on "hearsay," giving unusually light punishments for supposed assaults and even punishing those it exonerates, according to a professor who co-wrote a book about the Duke University lacrosse rape case.
The twice-annual report – created under an agreement between Yale and the Department of Education's Office of Civil Rights – illustrates that Yale's procedures for dealing with complaints of sexual misconduct are "transparently rigged," Brooklyn College history professor K.C. Johnson told The College Fix.
The University-Wide Committee on Sexual Misconduct (UWC) report covers January through June and also updates cases that were unresolved in previous reports. It describes 64 complaints, compared to 70 for the previous report covering July through December.
The vast majority are classified as "sexual assault" and all but a handful involve undergraduates.
Many Varieties of 'Assault'  – and Non-Reciprocal Oral Sex Recommended
The UWC's formal process, its informal process and the Title IX coordinator handled similar numbers of sexual-assault complaints, though the coordinator handled the vast majority of sexual-harassment complaints.
The descriptions of the formal complaints span a few male-on-female scenarios without consent: "touching of a sexual nature"; "sexual intercourse"; "sexual activities"; and "certain acts without her consent during otherwise consensual sexual activity." Only one says a female alleged the male "sexually assaulted" her.
Punishments included suspensions, restricted contact, "sexual consent training," withheld degrees, and, in two updated cases, men who were expelled. But eight of the 13 formal complaints are listed as "pending," and in just two did the school lack "sufficient evidence" against the accused.
The informal complaints more often list "unwanted advances" or "unwanted communications," and punishments tend toward counseling and restricted contact. Only one out of 12 remains pending. The 25 cases handled by the Title IX coordinator were far more varied, involving same-gender complaints, complaints against Yale faculty, staff, contractors and non-Yale students, allegations of "unwanted attention" and touching, and many "inappropriate comments."
All but one of the 18 cases referred to the Yale Police Department ended with police giving the accuser "information on safety and victim services."
Confusion over how Yale defines "nonconsensual sex" led the school last fall to release "scenarios" that would result in punishment, but some of them – which include a trigger warning and gender-neutral names for couples – are less than straightforward.
One suggests that sexual partners, who may both be drunk, must pay close attention to each other's nonverbal cues, like showing less interest in sex than the other person, or risk penalties from "multi-semester suspension to expulsion." Another counsels students not to reciprocate oral sex without getting "unambiguous agreement," which could lead to a "reprimand."
UWC Chair David Post, from the Faculty of Arts & Sciences, declined to comment specifically on the group's work, instead providing UWC procedural materials to The College Fix. Yale's communications office has not responded to questions.
Exonerated Student Punished, Lighter Penalty Suggests 'Assault' Was Not
The new report shows the public how Yale's process is rigid and does not allow for a fair trial for the accused, Brooklyn College's Johnson told The College Fix.
"Few people … would argue that a student's due process rights are respected" under Yale's complaint process, Johnson said by email. An accused male "can't cross-examine his accuser, he has limited discovery rights, he can't have a lawyer representing him in the process, and he can be branded a rapist based on a 50.01% belief in guilt by the disciplinary panel," a lower legal standard known as preponderance of the evidence.
The UWC, which can vote on whether to move a complaint forward or not, is made up of 30 faculty, students and managerial or professional employees, according to Post. A background in law or law enforcement is not required to serve on the committee and any questions must be asked and approved by the hearing panel.
Johnson noted several irregularities in an essay for Minding the Campus, a Manhattan Institute project.
The informal process was used in seven assault cases this past semester, and zero in the previous report, Johnson said. He called it a "Scarlet Letter" approach in which an accused student's inability to present evidence makes it "almost impossible" to avoid "being branded a rapist," but the penalties are more limited, Johnson said.
One of the two accused students found "not culpable" – meaning Yale judged it "more likely than not he was the subject of a false allegation" – was still punished, Johnson noted.
The one-way no-contact order means that "if the two happen to enroll in the same course, the accused student would need to drop the class; or if the two happened to be assigned to the same dorm, the accused student would have to move," Johnson said.
"In the several years" of the Yale reports, "there never has been any indication that Yale has punished even one student for filing a false claim of sexual assault," Johnson said.
Yale also appears to have an "extraordinarily broad" definition of sexual assault, as shown by a lighter punishment – a one-year suspension – given to one student found guilty, Johnson said. The punishment "strongly suggests that his actual offense was not 'sexual assault'" and yet the finding will likely prevent him from getting "any job that involves a background check that would access his college transcript."
Even worse for another student was Yale expelling him after his accuser went to an administrator but declined to file a formal complaint, Johnson said: Yale continued the case, relying on the "hearsay" of the administrator to the Title IX coordinator.
And in one "Orwellian" example in the report, Johnson said, the Title IX coordinator is pursuing an accused student as a "serial rapist … even though none of the females he allegedly raped have filed a complaint, or have even been identified."
Why Harvard Doesn't Use 'Affirmative Consent'
Following Yale's lead, Harvard University recently set up its own Office for Sexual and Gender-Based Dispute Resolution. Harvard declined to comment to The College Fix but provided an article from the Harvard Gazette, the school's official news outlet.
The new office is tasked with investigating "sexual misconduct complaints against students, ranging from persistent or pervasive harassment in a lab environment, for instance, to a rape," Mia Karvonides, the school's Title IX officer and former Office of Civil Rights lawyer, told the Gazette.
The Gazette pressed Karvonides on why Harvard didn't adopt an "affirmative consent" standard for sexual relations, the subject of a California bill. She responded that "there is no standard definition of affirmative consent" and the only school to have anything close is Antioch College, where "consent is given step by step at every point of engagement during an intimate encounter."
College Fix contributor Matt Lamb is a student at Loyola University-Chicago.
Like The College Fix on Facebook / Follow us on Twitter
IMAGE: Clyde Robinson/Flickr