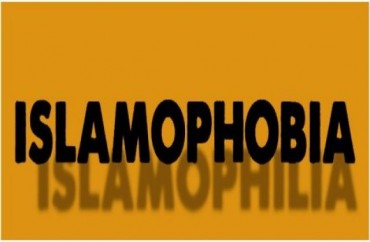 The Wesleyan Argus, Butler Collegian, Muscatine Calumet … add the University of Kentucky's Kentucky Kernel to the ranks of student newspapers threatened for publishing news or views that offend someone on campus.
Campus Reform reports that the student government was slated to vote on a censure resolution last night against the Kernel. Some officials are upset about an op-ed by its editor-in-chief asking for "an honest discussion about Islam," specifically the support for Sharia in many Muslim-majority countries.
Note the celebration of the First Amendment before encouraging its nullification. Even for a student government resolution, this is embarrassing.
RELATED: Black Lives Matter activists will keep stealing newspapers until they get their way at Wesleyan
Editor-in-Chief Will Wright's conclusion in the clearly marked op-ed (not staff editorial) is that Islam needs to disregard the Koran's "reprehensible" passages just as Christianity and Judaism have done with their own texts. It's a sentiment that largely echoes that of the late religion critic Christopher Hitchens.
The Kernel published a lengthy response letter from the Muslim Student Association, but that wasn't enough for Sen. Arshia Saiyed, a third-year law student at UK who sponsored the resolution.
It's not clear whether the resolution passed or was even taken up – the student government's minutes aren't yet posted for last night's meeting, and the Kernel doesn't have a report or even a tweet as of Thursday afternoon.
RELATED: University dumps its student newspaper adviser and installs its own spokesman
RELATED: Student journalists launch indie newspaper while their censorship lawsuit plays out
Like The College Fix on Facebook / Follow us on Twitter
IMAGE: Gerard Van der Leun