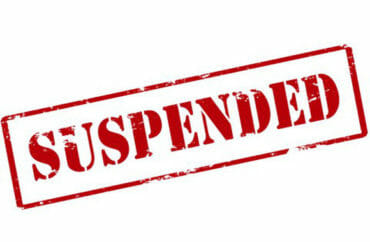 Administrator used official handle to criticize alleged victim's story
Catholic University suspended the dean of the National Catholic School of Social Service on Friday after he used his official university Twitter account to criticize an alleged sexual assault victim's claims against Brett Kavanaugh.
The school's president, John Garvey, called Dean Will Rainford's tweets "unacceptable" and indicative of a "serious lack of judgment and insensitivity." He will be suspended from his position for the entirety of this semester, Inside Higher Ed reports.
Rainford's tweets directed criticism at the accusations made by Julie Swetnick that Brett Kavanaugh was a participant in a series of gang-rape schemes in the 1980s. Swetnick said that she attended house parties at which Kavanaugh was present and where he, and other young men, were plying young women with alcohol to make them easier to sexually assault.
The timeline presented by Swetnick indicates that the parties she attended may have been thrown by high schoolers while she herself was an adult at the time. A New York Times report stated that Swetnick graduated from high school in 1980; in her testimony, Swetnick said she observed Brett Kavanaugh at house parties she attended "during the years 1981-1983."
In his tweets, Rainford criticized this particular aspect of Swetnick's account. "Swetnick is 55 y/o. Kavanaugh is 52 y/o. Since when do senior girls hang with freshman boys? If it happened when Kavanaugh was a senior, Swetnick was an adult drinking with & by her admission having sex with underage boys, In another universe, he would be victim and she the perp!" he wrote.
In her sworn statement, Swetnick did not indicate that she "[had] sex with underage boys," but rather claimed she was gang-raped after being drugged with "Quaaludes or something similar."
Shortly after issuing the tweet, Rainford deleted it, shut down his social media account, and issued an apology, which read, in part:
…My tweet suggested that she was not a victim of sexual assault. I offer no excuse. It was impulsive and thoughtless and I apologize.

Let me assure you that I am keenly aware from decades of combined law enforcement and social work experience and education that victims who suffer assault and abuse need to be heard, respected, and provided treatment and justice.
At the time of this posting, no witnesses have come forward to corroborate Swetnick's account; Kavanaugh, meanwhile, has unequivocally denied the accusations.
Read the Higher Ed report here.
MORE: The worst of the worst school-related Brett Kavanaugh stories
IMAGE: CarmenKarin / Shutterstock.com
Like The College Fix on Facebook / Follow us on Twitter