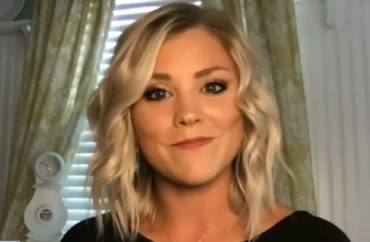 University ostracized student with 'no-contact orders'
Three professors at Southern Illinois University Edwardsville will take training on the First Amendment in order to settle a lawsuit from a conservative Christian graduate student who alleged discrimination.
The settlement won by Alliance Defending Freedom also required SIUE officials "to revise both their policies and student handbook to ensure students with varying political, religious, and ideological views are welcome in the art therapy program" and pay $80,000, according to a news release from the legal nonprofit.
ADF's victory on behalf of Maggie DeJong came a little over a year after the art therapy student sued her university after it issued "no-contact orders" against her and asked her peers to report her for "harmful rhetoric."
ADF attorney Mathew Hoffmann said SIUE was "wrong to issue gag orders and silence her speech."
"As a result of Maggie's courage in filing suit, SIUE has agreed to take critical steps to comply with the law and the U.S. Constitution and move closer to accepting and embracing true diversity of thought and speech," Hoffmann stated in the news release.
As previously reported by The College Fix:
Officials issued the no-contact orders, starting in February [2022] , after several students reported DeJong's speech to the university. The students informed the school that DeJong (pictured) shared conservative views during class discussions, such as support for police officers. DeJong also shared her pro-life views and criticized Black Lives Matter on her personal social media….

…SIUE officials then launched an investigation into DeJong and prohibited her from having "any contact," which included "indirect communication," with the students who filed the complaints. The university issued the no-contact orders without first giving DeJong an opportunity to defend herself or completing an investigation into the matter.
Universities have targeted other students for sharing their political beliefs. For example, Virginia Tech University had to pay $100,000 to settle a lawsuit from a former soccer player who alleged she was punished after refusing to kneel during the National Anthem.
MORE: Arizona legislature forms committee to probe free speech concerns at ASU
IMAGE: Newsmax/YouTube
Like The College Fix on Facebook / Follow us on Twitter