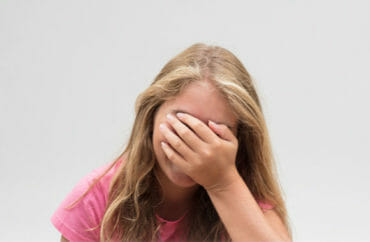 San José State University has banned its popular "Spartan Up" hand gesture due to it being akin to an alleged "white power" expression, the school president announced Thursday.
As shown on the campus "Traditions" page, "Spartan Up" is made by "forming a helmet with your thumb and index finger […]  [t]he idea is to curl your remaining three fingers over the top of the 'helmet,' mimicking a feathered plume."
According to SJSU News, SJSU Athletics Director Marie Tuite said in an email that while "Spartan Up" has "become part of the fabric and footprint of our University, when [it's] used improperly, it can be offensive to some members of our University family."
Tuite added the gesture could create "a division on campus."
However, the report points out the expression's connection to "white power" is rather tenuous; in 2017 members of the site 4chan "created" the gesture as a hoax (the shape of the hand allegedly looks like a "W" and a "P" for "White Power") in the hope "the media and liberals would overreact" to it.
And they did just that.
"Spartan Up" became a thing back in 1990 when a former SJSU marching band director had band members, cheerleaders, and fans use it at football games during the "Procession of the Spartans."
SJSU President Mary Papazian said a "working group" comprised of students and faculty "will explore and recommend new traditions to further strengthen our Spartan spirit."
The removal of the gesture is only part of many changes SJSU plans to enact over the next 30 days along with supporting grassroots efforts to organize activities which address institutional racism as well as any issues with the University Police Department.

"We will create an advisory board—one with a broad and diverse membership reflecting the breadth of our campus community—to begin a deep-dive with our University Police Department into the effectiveness of overall operations including policies, protocols and community engagement strategies," Papazian wrote.

But that's not all Papazian said she wants to address.

The email included: broadening recruitment areas where more underrepresented students, in particular Black students, may benefit from a SJSU education, increasing the number of Black faculty, improving training for staff and management on white privilege, racial oppression and active listening and more.
Papazian "emphasized" that these measures, including eliminating "Spartan Up," are "only the beginning" of addressing systemic racism at San José State.
MORE: U. Maryland prof: Betsy DeVos is representative of 'white power'
MORE: Prof: White people who do yoga guilty of 'power, oppression'
IMAGES: Giulio Fornasar / Shutterstock.com, SJSU Traditions page screencap
Like The College Fix on Facebook / Follow us on Twitter