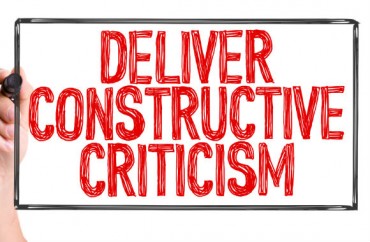 When I wrote about the Association of American Universities' massive sexual-assault survey last week, which found an assault rate of just under one in four college women, what jumped out immediately was its sloppy definition of "incapacitation."
That was just the tip of the iceberg, judging by the thoughtful and exhaustive analyses turned out by experts across the political spectrum.
For succinctness and punch, the best may come from Stuart Taylor in The Washington Post.
Co-author of a book on the Duke lacrosse rape case and a fellow at the left-leaning Brookings Institution, Taylor points out the low response rate (19 percent), the overrepresentation of women among respondents (60 percent vs. half of the student population) and wide variation in assault rates against women among the 27 surveyed schools (13-30 percent).
He points out a startling inconsistency in the data that the survey designers failed to acknowledge:
These tables indicate that about 2.2 percent of female respondents said they had reported to their schools that they had been penetrated without consent (including rape) since entering college. If extrapolated to the roughly 10 million female college student population nationwide, this  would come to about 220,000 student reports to universities alleging forced sex over (to be conservative) five years, or about 44,000 reports per year.

But this would be almost nine times the total number of students (just over 5,000) who reported sexual assaults of any kind to their universities in 2013, the most recent data available, according to the reports that universities must submit to the federal government under the Clery Act.
RELATED: The massive new campus sexual-assault survey has one giant design flaw
As she did with a previous survey that was both widely cited and misunderstood by campus rape activists, Emily Yoffe in Slate interviewed one of the designers of the AAU survey, who readily acknowledged 1) the low response rate, 2) likelihood of victim inflation and 3) plain inaccuracy of saying this survey shows 20-25 percent of college women nationwide are rape victims.
There's also the problem of how alleged victims see their own sexual encounters:
In the AAU survey, the women who said they experienced nonconsensual penetration but did not report it were asked why. The most common answer, chosen by 58.6 percent of aggregate respondents was, "I did not think it was serious enough to report." … What are we to make of respondents who attest that they've experienced such a vile assault yet don't find it serious enough to report?
Yoffe points out the "inexplicable chasm" between alleged rapes and reporting to authorities, specifically at Yale:
About 60 percent of Yale's female undergraduates completed the AAU survey, a total of 1,721 women. Of those, Yale says 14.3 percent, or 246 women, said they experienced nonconsensual penetration or sexual touching during the 2014–2015 academic year. But also according to Yale, which makes public all reported complaints of sexual assault in a semi-annual report, only 14 undergraduates reported to university authorities having experienced any kind of nonconsensual sexual encounter during that same academic year.
RELATED: Yale's latest report on its sexual-misconduct investigations shows more curiosities
The New York Post editorial board pounced on the survey designers' refusal to even use the words "rape" and "assault" when querying students about their sexual experiences. It's clear why: Students themselves are reluctant to describe a regretted night of sex, likely with a friend or acquaintance and too many drinks, as a crime.
Sadly, the only attention these analyses seem to be getting  on campus is angry disbelief.
One alleged rape victim went so far as to deny the validity of statistical critiques because, well, it happened to her, and anecdotes beat ambiguous data.
Writing in The Daily Pennsylvanian, Halie Craig says that campus rape "has exceeded epidemic proportions" and that questioning poorly written, skewed surveys is "exhausted, childish and offensive":
To me, the Association of American Universities' estimate that "30.7 percent of female undergraduates [at Penn] reported experiencing nonconsensual penetration or sexual touching" is believable. And if it takes the names of survivors to make this number seem more real, then I will be the first one to put my name out there.
Her alleged rape happened during study-abroad in a "conservative Middle Eastern country," and she apparently only faced the reality of it when she learned "a fellow student had been raped in the same week as me":
That's how common and casual rape is: At least two females, in a program with less than 20, were raped within days of one another, in a country without a significant drinking or dating culture.
Without any attempt to answer statistical critiques, Craig blamed the "desensitized" nature of American culture for our refusal to acknowledge how "pervasive" rape is:
I don't care how you feel about the statistics. Here is what you should care about instead: building a campus environment where sexual assault is no longer normalized. We must refuse to give up on our friends who have been victimized by sexual violence. We need to be better supporters and better interveners. But above all, we need to be better believers.
Demanding that uncertain people become "better believers" is a recipe for skepticism, of course, whether the proselytizing is for a religion or a rape culture that's only visible in scattered anecdotes.
Like The College Fix on Facebook / Follow us on Twitter
IMAGE: Gustavo Frazao/Shutterstock