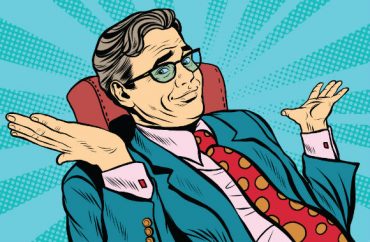 'It seems logical' to hate one-half of the human race, professor claims
A sociology professor from Northeastern University recently authored a column in The Washington Post in which she argued that hating men is "logical" and should persist until men stop running for office.
"[I]t seems logical to hate men," writes Suzanna Walters, who is also the director of Northeastern's Women's, Gender, and Sexuality Studies Program. "I can't lie, I've always had a soft spot for the radical feminist smackdown, for naming the problem in no uncertain terms."
According to Walters, it is appropriate to hate men—who constitute one-half of the human race, or nearly 3.75 billion individuals—because of, in part, "live-streaming sexual assaults and red pill men's groups and rape camps as a tool of war and the deadening banality of male prerogative."
The number of men who have participated in rape camps and "red pill" Internet groups is likely far less than one half of 1 percent of the global male population.
"I've rankled at the 'but we don't hate men' protestations of generations of would-be feminists and found the 'men are not the problem, this system is' obfuscation too precious by half," Walters writes, reminding her readers that there are certain "universal facts" that women should remember in order to feel hatred toward their husbands, sons, fathers and friends:
Pretty much everywhere in the world, this is true: Women experience sexual violence, and the threat of that violence permeates our choices big and small. In addition, male violence is not restricted to intimate-partner attacks or sexual assault but plagues us in the form of terrorism and mass gun violence. Women are underrepresented in higher-wage jobs, local and federal government, business, educational leadership, etc.; wage inequality continues to permeate every economy and almost every industry; women continue to provide far higher rates of unpaid labor in the home (e.g., child care, elder care, care for disabled individuals, housework and food provision); women have less access to education, particularly at the higher levels; women have lower rates of property ownership.
By these measures, Walters asks, "is it really so illogical to hate men?" She does not clarify in her piece why the actions of some men should compel women to hate all men.
MORE: Students told term 'be a man' represents toxic masculinity
IMAGE: studiostoks / Shutterstock.com
Like The College Fix on Facebook / Follow us on Twitter