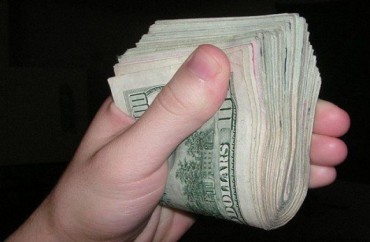 A human resource management software company has pulled its advertising from the University of Oklahoma in the wake of several "racist" incidents on campus.
Paycom, whose spending on advertisements at OU "is in the six-figure range" according to The Oklahoman, will stop its ads due to "meaningless statements" by OU administrators in response to the controversies.
Paycom CEO Chad Richison criticized OU President Joseph Harroz and the Board of Regents in a letter, claiming their "diversity training efforts failed because they assured free speech protection."
"Additionally," Richison continued, the "assertion that derogatory and offensive statements are protected by free speech inaccurately signals to alumni, employers, faculty and others that a professor, administrator or regent has the authority to say racially motivated and offensive words on campus because you have advised and assured them they are protected."
The civics-challenged CEO is referencing the use of the "N-word" in recent weeks by two OU professors. One of them, Peter Gade, compared the word to the phrase "OK, boomer." He's since stepped down from teaching this semester and agreed to attend "sensitivity training."
The other, Kathleen Brosnan, committed the sin of saying the word in context while reading from a historical document.
Richison wrote that it's the "duty" of Harroz and others "to command appropriate behavior from … staff […] not the students who heard and were offended by racial prejudices."
Paycom is still in the process of evaluating how much and where it spends money at the university, and a precise monetary impact was not yet available.

"Our decision will remain in effect until the OU Board of Regents and the interim president take meaningful action to transform the current destructive culture you created by sanctioning this behavior with uncultured responses to one where everyone is respected and valued. It is time to replace words with deeds," Richison wrote.

"Those members of the OU Board of Regents who choose to hide behind free speech over deterring discrimination, and who cannot accept their past actions have not worked either, should resign or be outnumbered by the votes of the regents who stay."
The OU Black Emergency Response Team has led protests in response to the Gade and Brosnan incidents, which include a hunger strike and a demand for mandatory staff diversity training. It also wants the resignation of Provost Kyle Harper.
MORE: Racial unrest engulfs OU, protesters demand white provost resign
MORE: Prof 'voluntarily' steps down after comparing 'OK, boomer' to n-word
Like The College Fix on Facebook / Follow us on Twitter