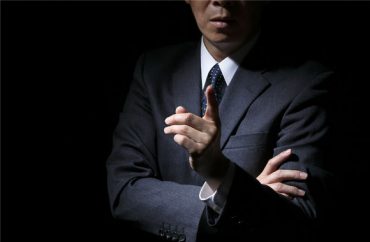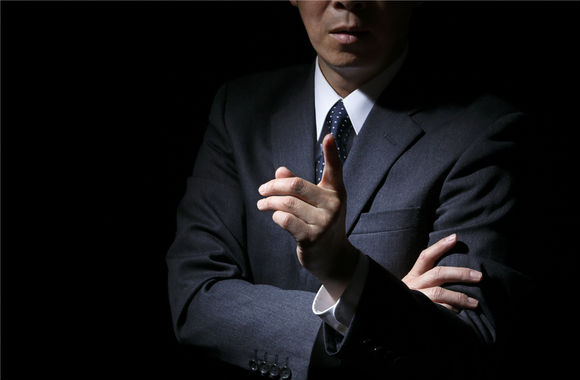 Won't say what it may have threatened to get his cooperation
A journalism professor who equated the dismissive phrase "OK, boomer" with the n-word in class will step down for the rest of the semester and has agreed to play pupil in racial sensitivity courses, the administration said.
The University of Oklahoma has not clarified, however, what sanctions it may have threatened against Peter Gade so he wouldn't challenge his temporary removal and re-education.
Director of Media Relations Kesha Keith told The College Fix that Gade "voluntarily agreed" to step down and "willingly agreed to participate in OU's program in culturally competent communication and to meet one-on-one with the Office of Diversity, Equity and Inclusion team."
Before Gade's punishment came down, interim President Joseph Harroz admitted the professor's speech is "protected by the First Amendment and academic freedom." But Harrow condemned it and called it "absolutely unacceptable."
Gade is far from the only professor to suffer official sanctions for using the n-word in class or with students.
The New School launched an investigation against a Pulitzer Prize finalist for quoting black author James Baldwin in class, but exonerated her after facing a national outcry. Emory University is trying to fire a professor for appealing his suspension over referring to the n-word in a class discussion on a civil rights case.
Mistake by one man, punishment for everyone
Gade's flub had repercussions for the entire Gaylord College of Journalism and Mass Communication, according to The Oklahoman. All faculty and staff will be taking similar training as well, and mandatory diversity and inclusion training is under consideration for the entire university, a spokesperson told the newspaper.
Gade is not losing money or positions, however, during his time in the academic doghouse. He holds the Gaylord Family Endowed Chair and is director of graduate studies.
Keith did not respond to followup queries about what other options administrators may have floated against Gade, such as loss of his chair or director position or long-term suspension, to secure his purportedly voluntary agreement.
The professor (below) did not reply to multiple phone and email queries by The Fix that asked if his removal from teaching and enrolling in racial sensitivity courses was a voluntary action or compelled by administrative mandate.
The offense taken was so great that the OU chapter of the National Association of Black Journalists launched a social media campaign and student organization in response.
It held an event Feb. 18 to debut "Gaylord Strong," which will also work with the journalism school's administration to "further transparency on the hiring process and other administrative functions," The Oklahoma Daily student newspaper said. The chapter also announced a black professor, Cynthia Frisby, is joining the school from the University of Missouri.
The Faculty Senate will also consider a related resolution next month being written by its Diversity, Equity, and Inclusion Committee, the Daily reported. Senate Chair Joshua Nelson promised it would be "be mindful of both academic freedom and academic responsibility."
MORE: 'OK, boomer' is like saying the n-word
'Inappropriate in any — especially educational — settings'
Gade's dean, Ed Kelley, announced the professor would undergo these measures in an email to Gaylord students and faculty Feb. 14.
Gade "has agreed that this episode is a chance to learn and grow," Kelley wrote, though it is unclear what the repercussions would be had Gade not "agreed."
The professor apologized to students for his brow-raising comment, both at the end of the class that day and later that night in an email, according to The Oklahoman.
"I realize the word was hurtful and infuses the racial divisions of our country, past and present," Gade said in the email, which students shared with the Daily:
Use of the word is inappropriate in any — especially educational — settings. I offer my deepest and most sincere apologies. In the coming weeks, I will strive to show you that I am an instructor and teacher who is trustworthy and respectful of all. Please give me that opportunity.
The professor's controversial comparison came in a capstone class on the intersection of democracy and journalism Feb. 11. Gade brought up the role of social media and technology in modern and contemporary journalism.
He broadly argued that the journalism field "should stick to its more traditional roots," according to the Daily, which noted several of its staffers were present in the classroom that day.
A student countered that journalists "have to keep up with the younger generations as they continue to change." Gade responded that this was like saying "OK, boomer" to him.
The initial classroom laughter was cut short when Gade continued that "calling someone a boomer is like calling someone a nigger." The Daily's assistant culture editor, Molly Kruse, told the professor that he should not use the word, prompting Gade to defend the comparison and then change the subject, according to the Daily.
Threatened to boycott his class if he didn't leave
Students who stayed past the class's scheduled end time told the Daily that Gade "told the class he was sorry if he offended anyone." Some "sought out Gaylord leadership immediately to voice their anger about the incident," it said.
Administrators faced an ongoing boycott of Gade's class if they didn't act quickly: Some students told Kelley and other administrators the same day they would not return if Gade remained.
Students voiced their concerns with Gaylord administrators in a meeting Feb. 13, demanding Gade's replacement for the semester, the Daily said. "I know that there will be accountability and that professor Gade will be held accountable," Vice President for Diversity and Inclusion Belinda Higgs Hyppolite said.
The university's Black Emergency Response Team, part of the Black Student Association, tweeted that it expected "full action be taken against the professor and college" for Gade's comparison.
Apparently referring to relaxed deadlines on academic work, the group added that it expects "accommodation be made for the students who have experienced trauma because of this."
Kelley told the Daily the school had no record of Gade, "a distinguished professor who's been on the faculty here for more than 20 years," using the n-word "much less any kind of other racially inflamed language."
He questioned whether such language has a placement in the classroom anymore, but allowed that "[p]erhaps he was using it as an educational tool."
In addition, we expect accommodation be made for the students who have experienced trauma because of this. (2/2)

— BERT (@BERT_OU) February 11, 2020
MORE: Ohio State investigates prof who compared n-word to suicide language
IMAGES: NOBUHIRO ASADA/Shutterstock, Gaylord College
Like The College Fix on Facebook / Follow us on Twitter