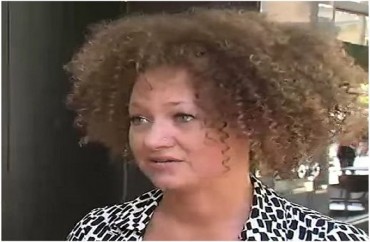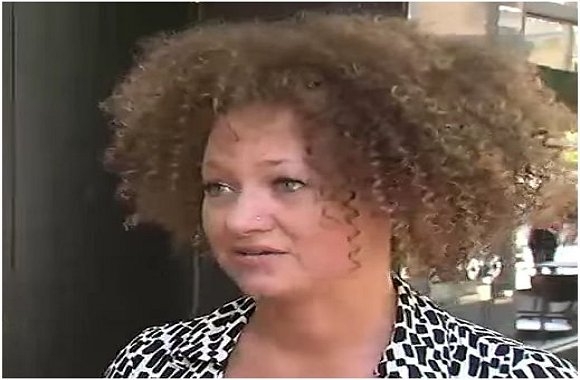 Article said Caitlyn Jenner used to be 'Bruce,' and that is 'violence'
As we have documented before, all ideologies must fall before the gospel of transgenderism, even feminism.
A journal of feminist philosophy, Hypatia, has issued an apology for publishing an article that compares transracial identity to transgender identity, following an outcry by pro-transgender philosophers.
The abstract for the article defends Rachel Dolezal, the former NAACP leader who was born white but identifies as black, against the "widespread social perception that it is neither possible nor acceptable to change one's race in the way it might be to change one's sex":
Considerations that support transgenderism seem to apply equally to transracialism. Although Dolezal herself may or may not represent a genuine case of a transracial person, her story and the public reaction to it serve helpful illustrative purposes.
It was written by Rebecca Tuvel, who teaches philosophy at Rhodes College. One of her sins was apparently referring to Caitlyn Jenner by the transgender celebrity's former name, Bruce.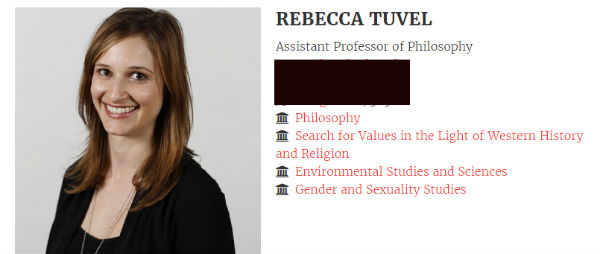 All hell broke loose when the philosophy discipline's self-appointed defenders of transgender dignity saw the article, which they claim is anti-transgender.
Philosophy news blog Daily Nous points to an open letter to Hypatia that demands the journal retract the article, whose "continued availability causes further harm, as does an initial post by the journal admitting only that the article 'sparks dialogue.'"
As of Tuesday afternoon it has 830 signatures, the vast majority of which list university affiliations.
The letter claims the review process for the article "painfully reflects a lack of engagement beyond white and cisgender privilege." Its sins include the practice of "deadnaming" ("referring to trans people by former names") and failing to consult "referees working in critical race theory and trans theory":
A message has been sent, to authors and readers alike, that white cis scholars may engage in speculative discussion of these themes without broad and sustained engagement with those theorists whose lives are most directly affected by transphobia and racism.
Amusingly, the open letter added an update Monday apologizing for not having "named anti-Blackness directly" when it was released.
An even harsher response came from a University of Tennessee professor, Nora Berenstain.
In a Facebook post Saturday she has since marked private (archived here), Berenstain said Tuvel's article contains "egregious levels of liberal white ignorance and discursive transmisogynistic violence."
She scolds "white feminist philosophers" for wrongly circling around Tuvel because she is "a junior woman in philosophy":
Tuvel enacts violence and perpetuates harm in numerous ways throughout her essay. She deadnames a trans woman. She uses the term "transgenderism." She talks about "biological sex" and uses phrases like "male genitalia." She focuses enormously on surgery, which promotes the objectification of trans bodies. … Not once does the phrase "white supremacy" appear anywhere in her work. She says it is her "underlying concern to theorize justice for oppressed groups." Yet she does not engage or even hear the voices of Black women as she "theorizes" about justice for Black women. This is not acceptable. This is violence.
This apparent witch hunt going on against Rebecca Tuvel is … well, pretty much a witch hunt. She needs support. https://t.co/jSKUXP9b9D

— Russell Blackford (@Metamagician) May 2, 2017
In a Facebook post that she apparently marked private between Monday night and Tuesday afternoon (archived here), one of the editors who reviewed the article apologized on behalf of the board and agreed the article should not have been published.
Cressida Heyes, who researches the philosophy of gender and sexuality at the University of Alberta, said the article has hurt "transfeminists, queer feminists, and feminists of color." She largely repeated the open letter's criticisms, including the "deadnaming" practice:
Perhaps most fundamentally, to compare ethically the lived experience of trans people (from a distinctly external perspective) primarily to a single example of a white person claiming to have adopted a black identity creates an equivalency that fails to recognize the history of racial appropriation, while also associating trans people with racial appropriation. We recognize and mourn that these harms will disproportionately fall upon those members of our community who continue to experience marginalization and discrimination due to racism and cisnormativity.
She also apologized for an earlier Hypatia Facebook post that said the article had sparked "dialogue," which was specifically criticized in the open letter.
Contrary to the open letter's claims, the review process worked as it should have, Heyes said. She rejected calls to identify the anonymous reviewers, saying it would endanger the peer review process.
One of the concrete changes to Hypatia will be ensuring that "feminist theorists from groups underrepresented in our profession, including trans people and people of color, are integrated in the various editorial stages," Heyes said.
Tuvel, the author of the controversial article, sent her response to Daily Nous Monday.
Though the transgender celebrity mentions the birth name "Bruce" in Jenner's memoir, "I understand that it is not for outsiders to do and that such a practice can perpetuate harm against transgender individuals, and I apologize," Tuvel said:
I wrote this piece from a place of support for those with non-normative identities, and frustration about the ways individuals who inhabit them are so often excoriated, body-shamed, and silenced. When the case of Rachel Dolezal surfaced, I perceived a transphobic logic that lay at the heart of the constant attacks against her. My article is an effort to extend our thinking alongside transgender theories to other non-normative possibilities.
Much like the wrath of students and professors against the research of libertarian scholar Charles Murray, Tuvel said few haters seem to have actually read her work:
I have received hate mail. I have been denounced a horrible person by people who have never met me. I have been warned that this is a project I should not have started and can only have questionable motivations for writing. … From the few who have expressed their support, much has been said to me about bullying culture, call-out culture, virtue-signaling, a mob mentality, and academic freedom.
Daily Nous has much more reaction to the Tuvel article and the outrage mob's response, including defenses of Tuvel. The author of another popular philosophy blog claims the Hypatia board has defamed her "per se," and that Tuvel should consult a lawyer.
Read the Hypatia apology, the open letter, Berenstain Facebook post and Daily Nous roundup.
h/t Inside Higher Ed
Like The College Fix on Facebook / Follow us on Twitter
IMAGE: YouTube