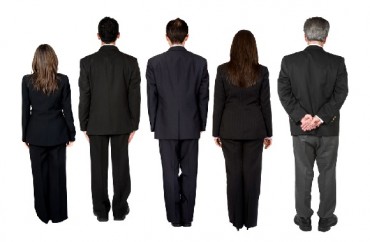 State lawmakers demanded info on state's DEI higher ed spending, one lawmaker said it is $7.8 million
Two of South Carolina's largest public universities are remaining tightlipped on the amount of money they spend on diversity, equity and inclusion policies and programs.
South Carolina lawmakers earlier this year "requested information from the state's 33 public colleges and universities regarding all spending on programs, trainings, and activities targeted toward people based on their race, ethnicity, or sexual orientation," according to the Chronicle of Higher Education, adding the deadline for the institutions to turn over the data was Feb. 23.
"The legislators define diversity, equity, and inclusion programs as, among other things, attempts to take an official institutional policy on concepts such as unconscious or implicit bias, cultural appropriation, and microaggressions," the Chronicle reported.
Several recent requests by The College Fix to Clemson University and the University of South Carolina regarding details about a requirement from lawmakers to tally just how much they spend on diversity, equity and inclusion programs and what they turned into legislators has gone unanswered.
In response, The Fix filed public information act requests with both of the schools for the information. On March 26, the University of South Carolina requested a small payment to process the records request. Clemson has yet to acknowledge the request.
But the Chronicle of Higher Education reported March 14 that South Carolina Rep. Adam Morgan, a Republican, said "the state's 33 public colleges collectively reported spending about $7.8 million in total" on DEI activities.
He said it during a "heated discussion in the South Carolina House of Representatives … to consider amendments to the chamber's state budget. One would have created an office to investigate colleges' spending on diversity. Several others would have stripped diversity funding from specific public colleges."
The request for DEI spending costs was billed as one part of the "War on DEI," according to a report on Insight into Diversity.
The article notes South Carolina is one among several states whose legislators have moved against diversity, equity and inclusion and critical race theory policies and programs in some way recently.
Those states include Florida, Texas, Oklahoma and Ohio.
"Government overstep into higher education is a common fear among many DEI experts and advocates," Insight reported.
"[The legislature is] trying to get their foot in the door," Pat Heintzelman, president of the Texas Faculty Association, told the publication. "It won't just be these items. They'll want to control other areas of higher education as far as content. We are supposed to be experts in our field in order to teach in higher education. We ask that they just let us teach what we know. It's about academic freedom for us as well as the students."
In South Carolina, Rusty Monhollon, president and executive director of the state's Commission on Higher Education, told the Chronicle of Higher Education he did not know which state lawmakers legislators sought the DEI information or why.
"We have requests for information the entire year, so we're treating it as just another request at this time," Monhollon told the Chronicle. He said the legislators were "not looking for an audit, just a general overview."
MORE: DEI director fired after rejecting 'woke' ideology speaks out: 'I'm not going quietly'
IMAGE: Shutterstock
Like The College Fix on Facebook / Follow us on Twitter