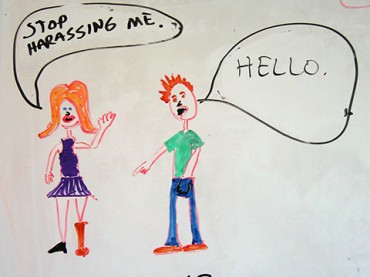 Also adds a version of the 'Chicago Statement'
Not one college campus in South Dakota earns the highest speech-code rating from the Foundation for Individual Rights in Education, but the state Board of Regents is moving closer to earning the group's approval.
The board revised a variety of policies touching on freedom of expression at its scheduled meeting earlier this month, narrowing vague harassment, information-technology and "political activity" policies.
They partially reflect changes advocated by FIRE in public comments this summer, the group wrote in a blog post last week.
The "Harassment Including Sexual Harassment Policy" finally specifies that conduct must be so "severe or pervasive" that it creates an "objectively and subjectively intimidating[,] hostile or demeaning environment that substantially interferes" with a person's educational experience.
The previous policy used the phrase "purpose or effect" rather than "severe or pervasive" to set forth the conditions for harassment. That's a "broad, amorphous standard," according to Azhar Majeed, vice president of policy reform, and program officer Mary Zoeller.
The revised harassment policy still doesn't meet the Supreme Court's Davis three-pronged standard for harassment in an educational setting – "severe, pervasive, and objectively offensive." But the changes "greatly improve this policy" and improve the chances that member institutions won't apply the policy "to curb and punish student speech," they wrote.
MORE: USD banned screening of Muslim genital mutilation film – it's 'controversial'
The IT policy no longer bans undefined "abusive message" on the campus network, and the political-activity policy finally clarifies that all employees, including faculty, can take part in "political campaigns" or trying to influence elections in other ways.
The board approved a version of the University of Chicago's pioneering free-speech statement, confirming that it "fully respects and supports the freedom of all members of the institutions' community to discuss any problem or issue that presents itself."
Majeed and Zoeller were particularly impressed that the new statement explicitly pledges to "interpret policies consistent with this commitment":
This is of great consequence because it shows that the board not only subscribes to these principles, but that it also plans to construe all relevant policies in a way that respects the university system's dedication to freedom of expression.
FIRE is still working to achieve policy changes at the individual campus and legislative level in South Dakota, they said: "We'll have more about those issues in the near future."
Read the post and the policy revisions from the board.
MORE: SD lawmakers misled before rejecting campus free speech bill
IMAGE: Jeff C/Flickr
Like The College Fix on Facebook / Follow us on Twitter