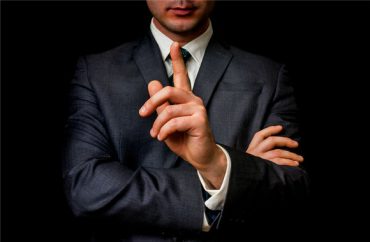 Earlier this week The College Fix reported on student activists at Pomona College who demanded that a professor be refused employment at the school because she was white.
Pomona's administration has responded to these demands with an unequivocal no, reports the Claremont Independent. The college intends to proceed with the hiring of sociologist Alice Goffman.
"We are pleased that this [hiring] process resulted in an offer and an acceptance," said a college spokesman, according to the Independent, "and we look forward to her joining our vibrant academic community in the fall as a visiting professor."
The refusal to rescind the job offer to Goffman comes on the heels of an open letter issued by a "collective of Sociology students, alumni and allies" at Pomona. The so-called "collective" issued an extensive list of demands in addition to the rescission of Goffman's job offer. The collective also requested, among other things, "the creation of peer-appointed, influential student positions on the hiring committee" and that the college "address the inauthentic commitment to faculty and student diversity."
The letter had ominously threatened "direct action" if these demands were not met by the late afternoon of Tuesday, April 25.
The letter's authors criticized "the flawed process of hiring Goffman," and called for a student committee that would be "at the forefront of all current and future hiring decisions." However, in the same email statement to the Independent, the College's spokesman expressed confidence in the College's current hiring process:

"We follow a rigorous process when hiring faculty. We are pleased that this process resulted in an offer and an acceptance."

Although the letter complains that Goffman is "racist, sensationalist, and unethical," and criticizes the College for hiring Goffman—a White female—over "the two other candidates for this position [who] were highly qualified Black women," Pomona's Dean of Academic Affairs, Audrey Bilger, defended the College's hiring process as rigorous and diversity-minded, as the process "includes a range of activities, from a public presentation to faculty and students to meeting with our faculty diversity officer."
It was unknown at press time what, if any, "direct action" had been taken by the collective.
MORE: Black students condemn 'truth' as invention of white people, want conservatives expelled
Like The College Fix on Facebook / Follow us on Twitter
Image: Shutterstock