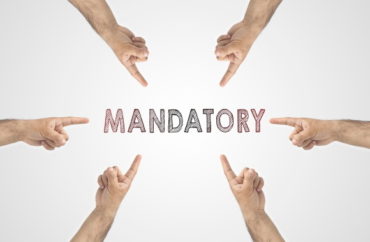 Students 'begin to have more of their own opinions about big things. We want to get in there early'
What does an institution of higher learning do when students don't sign up for a faculty-beloved diversity course?
You make them take it.
Saint Joseph's University's former pilot course titled "Inequality in American Society" was required in the fall of 2021, but the mandate was dropped the following spring. As a result, enrollment dipped significantly.
One course advocate said the low numbers showed that the course again needed to become a requirement. "There are no institutional protections or definitive support to make sure this class is filled with the student body we were interested in," said Aisha Lockridge, who teaches communication and media studies.
The Hawk reports that Lockridge and other course proponents likely will get their their wish. Late last month the St. Joe's Faculty Senate voted to make the one-credit "Inequality in American Society" a requirement for all students during their first two years.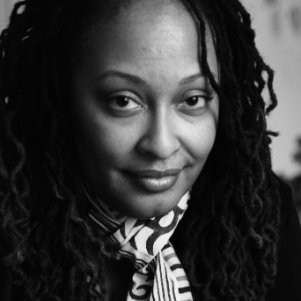 Lockridge (pictured) noted why it's important to make freshmen and sophomores take the course: "We wanted a class that happened earlier in a student's career while they're still forming their own opinions. They begin to have more of their own opinions about big things. We want to get in there early."
MORE: St. Joe's student paper rips undergrads for skipping day-long diversity/equity workshops
History Professor Brian Yates said the class is "[simply] designed to give students a vocabulary to be able to discuss comfortably, and in a clear manner, why this country is so unequal" and will give students "possible practices to actively work against [that] inequality."
The faculty vote to pass the resolution to approve INT 151 was not unanimous. Many faculty voted in favor, but some said that the course was not needed, while others argued that INT 151 was not the correct approach to talk about inequality in America.

"The faculty blowback is the idea that the only people that need to hear about racism are the victims of it, as opposed to people who are participating in structural racism, and I think that will be all of us," Yates said. …

One of the foundational ideas of a Jesuit institution is social justice, and "social justice in the United States can't keep excluding race," Lockridge said.

"I think it's important to be clear that racism happens on this campus," Lockridge said. "It's not a yes or no, it's not a black or white, and I think a lot of people who don't work with anti-racism work don't recognize that."
"Inequality in American Society" now goes to the St. Joe's University Council for a final decision on its mandate status. If approved, the requirement could take effect next fall.
MORE: St. Joe's: Four total 'racial bias' incidents since January reflects nationwide 'uptick'
IMAGES: GTbov / Shutterstock.com; Linkedin screencap
Like The College Fix on Facebook / Follow us on Twitter