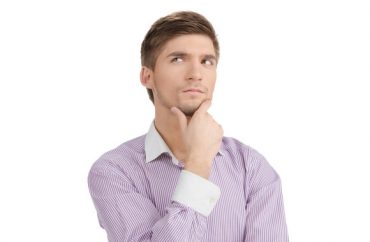 St. Joseph's University has had a grand total of four "racial bias" incidents since the beginning of the year, yet this reflects "the nationwide trend of an uptick" in such events on American college campuses.
So reports The Hawk, the school's student newspaper.
The paper heavily relies on Chad Dion Lassiter, executive director of the Pennsylvania Human Resources Commission, to put the blame squarely on President Donald Trump:
We find ourselves where one of the most esteemed offices of the land, which is that of the presidency, has a person who promotes xenophobia, homophobia, sympathizes with facists [sic], white nationalists as well as does not come out and condemn domestic terrorism or white supremacy.
Lassiter goes on to claim that as a predominantly white institution, St. Joe's "has to examine white culture on campus."
"At this Jesuit institution, what is going on with whiteness in this racially charged and emboldened era?" he asks.
Brian Yates, Ph.D., associate professor of history, said he also believes bias incidents are impacted by the current presidential administration, reflecting the fundamental fears of some Americans.

"I think the two have a common root," Yates said. "And the root here is that this country has created a privileged white population to a very large degree and people are afraid that this privilege is going to end." …

Steven Bradley '20, co-president of the Black Student Union, said the administration needs to change the way it approaches these incidents.

"Sending out emails is no longer acceptable," Bradley said. "You have to come up with another strategy. You have to come out and put your face out there and make it more of a physical presence."

Bradley added that students need to be vocal about diversity on campus, regardless of the administration's actions.

"Don't be afraid," Bradley said. "If you need people to look out for you, I will gladly speak up for anybody. I'm sure that there are other people who would be willing to do the same."
Lassiter does his job "well," so to speak. As the former president of Black Men at Penn, he criticized nearby Temple University for allegedly "carving out a white enclave" in North Philadelphia. He recommended "demonstrations, sit-ins, civil disobedience, [and] teach-ins" so that the neighborhood would not "become a playground for [Temple's] white students."
The PHRC director also jumped into the fray regarding a (white) school principal who had dressed up as "Family Feud" host Steve Harvey, asserting that "white privilege" was responsible for her actions.
Lassiter also backed a woman who complained about a local high school's use of the nickname "Redskins": He said the name "has repercussions to a cohort already experiencing other forms of discrimination" and was a "teachable moment on colonialism."
MORE: UConn students demand speech codes following bias incident
MORE: 18 ridiculous bias complaints filed on college campuses
IMAGE: BlueSkyImage / Shutterstock.com
Like The College Fix on Facebook / Follow us on Twitter