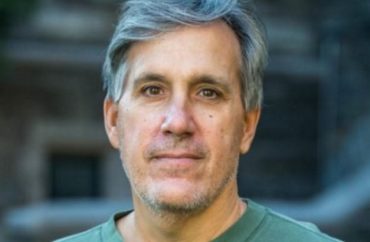 Saint Joseph's University has ended up firing Professor Greg Manco, who over a year ago was suspended by the school for allegedly "biased or discriminatory" tweets regarding slavery reparations and racial bias training.
The university's action came earlier this month despite Manco having been cleared in an investigation into the matter, Broad and Liberty reports.
Manco claims St. Joe's fired him for alleged violation of federal privacy laws; his suit against the university shows that "one of the students who complained about his tweets received an 'F' in his class years before," and there also were "published email chains between him and students."
Manco and his lawyer believe "the ability to detail allegations in lawsuits must supersede" privacy considerations such as the Family Educational Rights and Privacy Act. They also claim St. Joe's is aware of this, but nevertheless is using the privacy claim as a "pretextual" reason for the termination.
Following the investigation, St. Joe's refused to rehire Manco citing a "transactional" contract and the "needs of the university."
MORE: Manco sues university, alleges officials acted to 'cancel' him
In dismissing Manco from his adjunct position, the university said Manco violated the Family Educational Rights and Privacy Act, or FERPA. Much in the same way the federal law known as HIPAA prevents doctors from divulging private medical information about their patients, FERPA prevents educators from divulging certain aspects of a student's learning career.

According to a federal Department of Education website, one provision of FERPA allows that "If an educational agency or institution initiates legal action against a parent or student, the educational agency or institution may disclose to the court, without a court order or subpoena, the education records of the student that are relevant for the educational agency or institution to proceed with the legal action as plaintiff."

Even though the FERPA language does not directly contemplate instances in which a professor might sue the university, Manco and his legal team believe that he is covered by the clause, or by the broader spirit of the law.
Manco alleges St. Joe's "breached multiple elements of its employment handbook and guidelines" and that it mischaracterized the findings of the investigation into his conduct. He said St. Joe's noted there was "insufficient evidence" to proceed rather than "no evidence" (which was used numerous times, Manco told The Fix) as it was originally presented to him.
Saint Joseph's University did not offer comment to Broad and Liberty and would not "confirm or deny" that FERPA played a role in Manco's termination.
In a statement to The Fix, Manco said the university is paying the legal fees for four of the defendants, including those who "maligned the University itself on social media." One of them "not only celebrated [Manco's] unemployment on Instagram and referred to [him] as a 'white MFer,' but also called the distinguished alums who supported [him] 'white supremacists.'"
Manco added:
This latest shameful action by the University administration is devastating, not just professionally but emotionally as well. It is obvious retaliation for the lawsuit I filed against the school in January. In fact, they specifically cited the lawsuit and [its] contents as the reason for revoking my future scheduled classes. I have spent my life in both academia and collegiate athletics and this has now grinded all of it to a complete – and likely permanent – halt.

It's clear that I am the administration's sacrificial offering to their woke constituency.

Right now there's a winning strategy for wrongfully destroying a faculty member's life. I not only have to restore my reputation and career as much as I can but also make sure this doesn't happen to anyone else. I'm looking forward to everything coming to light and being publicly vindicated by the jury.
MORE: St. Joe's U. alumni withhold donations due to the school's 'wokeism'
Like The College Fix on Facebook / Follow us on Twitter