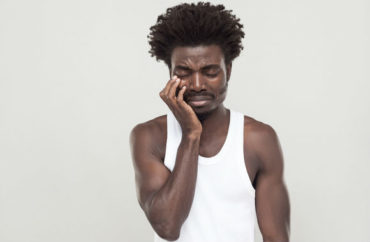 'We call for immediate due process reforms' in college kangaroo courts
Law professors across the racial and political spectrum have no trouble acknowledging it. Now a Missouri chapter of the National Association for the Advancement of Colored People is speaking up about the racism of the Title IX adjudication system.
The St. Louis chapter of the African-American civil rights organization is supporting state legislation to make campus sexual-assault trials more fair to accused students, the Associated Press reports.
It's a brave decision for the group, which will undoubtedly face hostility from other progressive organizations that have tarred the legislation as harmful to alleged survivors of sexual assault.
"The denial of due process at Missouri's colleges disproportionately impacts African American men," John Gaskin III, president of the chapter, wrote in a statement. "And that's why we call for immediate due process reforms."
He defended one of the advocates for the legislation, also black, who is financially supporting a group that is pushing for its enactment.
MORE: Sexual-assault victim sponsors campus due process legislation
The Kansas City Star tarred Kingdom Principles as a "dark money group" that is "bankrolling 'The Missouri Campus Due Process Coalition,' which is buying ads on social media and conducting polling to measure support of the House and Senate bills that would alter Title IX proceedings in the state."
Tech billionaire David Steward, a Washington University trustee and former University of Missouri curator, is among the donors to Kingdom Principles. As a 501(c)(4) organization it's not required to disclose its donors, but a political consultant brought on to help the group confirmed to the Star that Steward was a donor.
The newspaper has described the legislation in extreme terms, saying it would grant "more rights to those accused of campus sexual assault than any other state."
The House and Senate bills would simply provide basic due-process guarantees for students that have already been imposed on colleges across the country by both federal and state appeals courts, including in politically progressive California.
The House bill is being sponsored by a victim of sexual assault, who previously told The College Fix that it's an insult to victims to "believe all women."
Read the AP and Star articles.
MORE: If you want to 'ban the box,' why ignore racism in Title IX?
IMAGE: Khosro/Shutterstock
Like The College Fix on Facebook / Follow us on Twitter