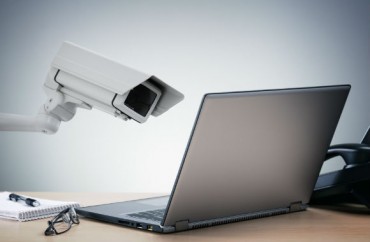 Stanford is currently being sued for its role in censoring information on the 2020 presidential election
Stanford University, Georgetown University and a nonprofit called Project Liberty want to establish standards for the "governance" of the Internet and "emerging technologies."
The new project comes as Stanford is currently facing a lawsuit for its role in a collaboration effort with the federal government called the Election Integrity Partnership that flagged social media content.
The new consortium is "working together to shape emerging technologies and a new internet designed and governed for the common good," according to the initial news release.
"This is an extraordinary opportunity for Stanford's interdisciplinary researchers to join forces with other leading experts and play a larger role in shaping an ethical future for our digital society," Marc Tessier-Lavigne stated in the initial announcement.
At the time he made these statements about "shaping an ethical future," Tessier-Lavigne served as Stanford's president. He has since resigned following an investigation into research misconduct.
Stanford has not responded to two emailed requests from The College Fix in the past month for comment on what safeguards there are to ensure it does not censor content and for more information on the initiative.
The university will team up with Project Liberty, an initiative founded by entrepreneur Frank McCourt. One of its goals is to "improve our society and revolutionize social media."
The Fix asked the group if it had any concerns the project would lead to online censorship and what its specific goals were, including what an "ethical future" looked like.
"The intention of Project Liberty is to build an alliance and decentralize control over the future of the internet," Elizabeth Caputo, head of strategic initiatives, told The Fix via email.
"We don't presume to know the exact way forward for the future of the internet," she also said in her email. "But we do know that by collaborating and decentralizing control under the purpose of the common good, we can get closer every day."
MORE: Columbia professor calls for censorship of conservative media
Project Liberty wants to "accelerate the world's transition to an open, inclusive data economy so that citizens have ownership, control and economic opportunity, not exploitation."
She said there is "limited time to get this right and build new foundations that are scalable," with reference to a user's "control and ownership over [their data]."
"We should not entrust the mental health of our youth, the outcomes of our democratic elections and the ownership of our private information to the hands of a few powerful people," Caputo said, of the effort that involved a handful of universities and nonprofits.
A former chief counsel on the Senate Judiciary Committee who now works on Big Tech issues shared his concerns with the initiative.
"We must be wary of anything done in the tech industry for the 'greater good,'" Article III Project President Mike Davis told The Fix in a media statement, in apparent reference to the initiative's promise to create "a new internet designed and governed for the common good."
"Stanford is ground zero for the battle over whether Americans should be allowed to speak freely online or be muffled into only the narratives that the censorship professionals approve," Davis said. "Any effort to mold digital rights and processes should be nowhere near Stanford, which has played a central role in limiting Americans' free speech rights online."
MORE: Columbia 'First Amendment' expert supports gov't 'content moderation'
IMAGE: Brian A Jackson/Shutterstock
Like The College Fix on Facebook / Follow us on Twitter