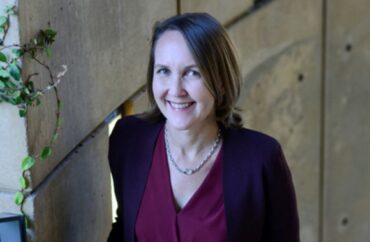 Martinez wrote a 10-page memo defending free speech and opposing 'heckler's veto'
The new provost of Stanford University has a track record of supporting free speech in the face of cancel culture.
Stanford Law School Dean Jenny Martinez will start her new job in October. She previously defended free speech following disruption of an event with federal Judge Kyle Duncan last winter.
A free speech group involved in campus issues said Stanford needs someone to fulfill its promises to protect debate and free expression.
"After the embarrassing Judge Duncan shutdown, Stanford said it would work hard to foster a campus culture of respect for ideological diversity in line with its existing free expression policies," Alex Morey of the Foundation of Individual Rights and Expression told The College Fix in an email.
"Choosing leaders who can stand by Stanford's strong free speech promises, even when it's controversial, will be crucial if Stanford is serious about achieving its goals," Morey wrote.
Martinez's first day in her new role will be Oct. 1, according to an article last week in Stanford Report, the university's communications publication.
She made national news in March for her 10-page memo in defense of the First Amendment and school policy enforcement following students' shouting down of Fifth Circuit Court of Appeals Judge Kyle Duncan in March. Duncan had been invited to speak at an event by the student Federalist Society.
"Protests are in some instances protected by the First Amendment, but the First Amendment does not give protestors a 'heckler's veto,'" Martinez (pictured) wrote. "To the contrary, settled First Amendment law allows many governmental restrictions on heckling to preserve the countervailing interest in free speech," she wrote.
In the memo, Dean Martinez defended her apology to Judge Duncan, stating "our commitment to diversity and inclusion means that we must protect the expression of all views."
The College Fix reached out to Stanford's media relations team and Dean Martinez on Thursday to ask how Martinez is expected to promote intellectual diversity and academic freedom as provost, but no one has responded yet.
"At Stanford the provost oversees academic and budget administration for the university, with direct reports that include the deans of each of Stanford's seven schools and senior administrators," according to Stanford Report. 
Martinez "is a highly respected scholar of international law and constitutional law who joined the faculty in 2003 and has served as dean of Stanford Law School since 2019," Stanford incoming President Richard Saller told the outlet.
"As dean, she has been a champion of inclusion, and a clear and reasoned voice for academic freedom," Saller stated.
Martinez's projects as Stanford Law School dean included launching a center focused on promoting the rule of law worldwide; expanding financial aid; chairing a law school working group on DEI and establishing the Stanford Center for Racial Justice.
Martinez will serve as provost throughout the term of interim President Richard Saller's term and beyond "at the pleasure of the next president," The Stanford Daily reported last week.
In July, former Stanford President Marc Tessier-Lavigne announced his resignation effective Aug. 31 following a university investigation into research misconduct, The Fix reported at the time.
MORE: DEI law dean who berated federal judge out at Stanford
IMAGE: Stanford Law School
Like The College Fix on Facebook / Follow us on Twitter