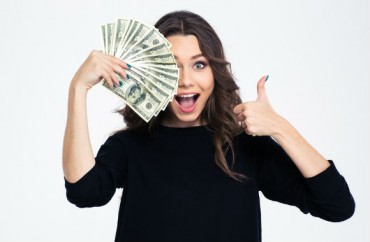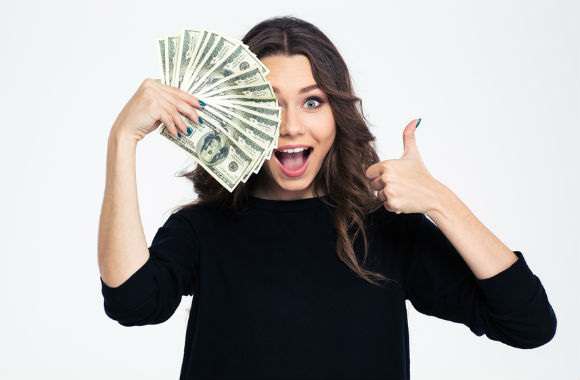 Sorry we never told you about 'incremental fellowship awards'
Do you want a better financial-aid offer from Stanford's $225,000 MBA program? Self-identify as a woman.
The elite university was caught lying to applicants going back to 2008 by claiming that "financial assistance was determined solely by a student's calculated financial need." Its average awards actually favored women over men regardless of their finances.
The Wall Street Journal reports that eight years of financial data (2008-2015) on a shared storage drive were accessible to the entire Graduate School of Business for six months.
Second-year student Adam Allcock stumbled over the data, crunched the numbers and presented his 378-page analysis in November to Dean Jonathan Levin, who quizzed him on its methodology:
Mr. Allcock said he was already curious why he seemed more cost-conscious than many classmates.

His statistical analysis found that on average, women received more aid than men, and domestic students were offered more assistance than international ones, even if the students had nearly identical financial situations.

"This should not be possible," Mr. Allcock recalls thinking.
Adam Allcock, a student at the Stanford Graduate School of Business, considers himself an unlikely whistleblower https://t.co/jQcmKPVU2D

— WSJ Financial Reg (@WSJFinReg) February 1, 2018
In a campuswide email following his meeting with Allcock, Levin tried to spin Allcock's findings (by then widely available on campus) by claiming that Stanford was actually just giving "incremental fellowship awards" to applicants "whose biographies make them particularly compelling and competitive in trying to attract a diverse class."
Those "incremental" awards – which Levin admits Stanford never disclosed – just happen to favor women and domestic students regardless of their finances.
Graduate business education publication Poets & Quants reported on Allcock's findings two weeks after Levin's campuswide email. Allcock found that the school gave "at least 53 awards to 32 students for more than $75,000 a year," more than twice the advertised maximum:
Roughly 230 students had received fellowship grants that represented full rides: full tuition or full tuition plus fees. The report claims that scholarships could be three times larger for students with identical financial needs.
India has all the characteristics that fuelled American entrepreneurship: Stanford's Jonathan Levin https://t.co/NyeWmU3CmF pic.twitter.com/PXCxrGIODi

— Bhaskar Anand (@saymeanand) January 11, 2018
The business school updated the community last week "on its progress reviewing financial aid practices" in the wake of the scandal, including soliciting input from students and faculty, "crafting a transparent financial aid policy and publicizing the criteria for fellowships," according to The Stanford Daily.
Admissions Director Kirsten Moss told the community the school will appoint an "advisory group" of faculty and alumni who will "provide input" on changes, which will "align financial aid with the values of our institution, needs of our students, and realities of the marketplace."
According to the Daily, the business school didn't say whether future fellowships would continue solely under a needs-based system.
An earlier Journal article also quoted from Moss's email, which said the business school was creating "a full-time position for an officer to oversee any changes to its aid policies."
Read new and recent Journal coverage, Poets & Quants' earlier report and the Daily report.
MORE: Most research says financial aid leads to increased tuition
IMAGE: Dean Drobot/Shutterstock
Like The College Fix on Facebook / Follow us on Twitter