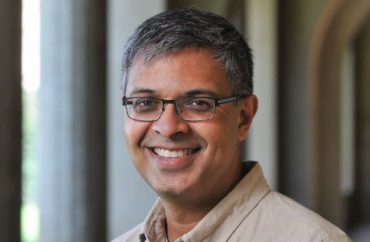 CDC advisory committee approves racial considerations over lives saved
Two Ivy League medical professors are facing backlash for recommending that COVID-19 vaccine distribution should be prioritized based on skin color rather than risk level.
The University of Pennsylvania's Harald Schmidt and Harvard University's Marc Lipsitch have since somewhat walked back their comments to The New York Times, though Lipsitch claimed his views were misinterpreted.
Neither the professors nor their academic institutions responded to College Fix requests for comment on the medical scholars' stated views that predominantly white groups should not get vaccine priority.
Schmidt and Lipsitch were discussing the Advisory Committee on Immunization Practices' pending recommendations to the CDC on which group should get vaccines first, "essential workers" or elderly people.
At its November meeting, every committee member supported priority for the former in spite of scientific evidence that the latter, defined as 65 and older, are at higher risk of death from COVID-19.
The Times reported that committee member Peter Szilagyi, a UCLA pediatrics professor, said the "high proportion of minority, low-income and low-education workers among essential workers" made them more important than elderly people.
Schmidt, whose specialty is medical ethics and health policy, agreed with this logic. Society is "structured in a way" to enable whites "to live longer," he told the newspaper: "Instead of giving health benefits to those who already had more of them, we can start to level the playing field a little bit."
MORE: Harvard, Stanford Med profs decry 'pointless shutdowns' from overtesting
Penn student Brennan Rose, who is white, strongly disagreed with Schmidt's view.
"I have severe asthma," he told The Fix. "If my skin color is going to keep me at the back of the vaccine line, then that is by definition being at the mercy of the few people who abstractly decided to stratify people by race."
Lipsitch (left), an epidemiologist, argued that teachers should not be classified as essential workers because they "have middle-class salaries, are very often white, and they have college degrees." Their vaccine priority should be lower because they are "not among the most mistreated of workers."
A Stanford School of Medicine professor told The Fix in an email that playing down risk level in vaccine distribution priority could actually harm nonwhite populations.
"A policy that prioritizes people for the vaccine on the basis of medical risk will minimize death from the disease," said Jay Bhattacharya (feature image), who wrote a Wall Street Journal op-ed last month arguing that lockdowns should end "immediately and forever" after elderly Americans get vaccinated.
"Perhaps ironically, minority groups will also benefit from a policy that prioritizes disease risk in a way that does not explicitly consider race," he told The Fix: "Minority populations have faced some of the highest burden of COVID risk, and include many people who have chronic conditions that place them at high mortality risk from COVID-19 infection."
'Half-baked social science'
CDC data show that the group with the highest risk of hospitalization or death is older adults. The agency has cited research that found 78 percent of COVID-19 deaths from May through August were adults 65 years and older.
The most recent research by the Foundation for Research on Equal Opportunity, updated Aug. 31, found that "42 percent of U.S. COVID-19 deaths have occurred in nursing homes and assisted living facilities."
The position that vaccine distribution should adhere to a race-based distribution system has caught the ire of scholars including Coleman Hughes of the Manhattan Institute, whose writing focuses on race and public policy.
"The CDC [advisory committee] is recommending the vaccine be given to essential workers before the elderly, even as they acknowledge that this choice will result in more deaths," the African-American writer tweeted. "Why? Because the elderly are less racially diverse. Ideas have consequences."
"If this doesn't dissuade you from the notion that race-obsessed 'social justice' is a moral improvement over MLK-style color-blindness, then nothing will," Hughes said.
"This is what happens when 'science' and the racial identitarianism of the modern intellectual Left collide," according to National Review senior writer David Harsanyi.
If this doesn't dissuade you from the notion that race-obsessed "social justice" is a moral improvement over MLK-style color-blindness, then nothing will.

NY Times summary: https://t.co/wKLb2y85te

CDC presentation: https://t.co/HORoOa5O0A

— Coleman Hughes (@coldxman) December 18, 2020
MORE: Stanford Med prof notes 'major problems' with coronavirus mortality estimates
"It would be merely obscene if ethics professors were theorizing about saving — or, rather, not saving — lives based on race," Harsanyi wrote. "How long before half-baked social science is being used by technocrats in positions of power and influence to ration medical care?"
Fox News host Tucker Carlson vigorously criticized the idea. "They're making the decision based on race. Of course it would kill people," Carlson said in his Dec. 18 opening monologue.
"But the people it would kill come from a disfavored race, so it's not a big deal," he continued sarcastically. "It's been a very long time since anyone close to what we would consider the mainstream has endorsed eugenics, but that's exactly what this is."
While the advisory committee and Ivy League professors were advocating decisions based on race, CDC Director Robert Redfield reminded the public that the demographic most at risk from COVID-19 is older adults.
After the advisory committee's November discussion drew public concern, Redfield released a statement saying he "looks forward to future recommendations" that people over 70 in "multi-generation households" also receive vaccine priority. Such households are more common for "Hispanic, Black and Tribal Nations families."
The advisory committee largely ignored criticism that its race-based preferences would lead to more deaths from COVID-19. Its final recommendations to the CDC, issued Dec. 20, said that "frontline essential workers" should have higher vaccine priority than adults between 65 and 74 years of age.
Unspecified 'misinterpretations and deliberate trolling from many'
In a tweet thread the same day, Lipsitch referred to the controversy around his comments. He cited "misinterpretations and deliberate trolling from many the last few days" without specifying how his comments had been misinterpreted.
Criticizing the committee's "frontline" priority, the Harvard epidemiologist said "prioritizing by risk of death is the most robust strategy in the sense of being optimal or near-optimal whatever we find out about transmission blocking and the like."
He has advocated "for some time" that priority be given to "[c]ongregate settings" such as long-term care facilities, prisons, jails, shelters and frontline healthcare workers, followed by "those at highest risk of dying."
Notwithstanding misinterpretations and deliberate trolling from many the last few days, I have been saying for some time that in my view the most lifesaving strategy, and likely the one that will return us to functioning fastest, would be

— Marc Lipsitch (@mlipsitch) December 20, 2020
Penn's Schmidt responded directly to Carlson's Fox News segment in a Dec. 19 tweet. He agreed with the conservative host that vaccines should not be allocated "based on race alone."
The professor (right) cited a "viewpoint" journal article he co-authored in October that Schmidt said argued for a "focus on health risk&disadvantage [sic]: helps worse-off minorities & worse-off whites," especially those in rural areas.
CDC tracking data undercut the belief that COVID-19 disproportionately affects minorities in the United States. Whites, blacks and Asians are all overrepresented in COVID-19 deaths relative to their case numbers.
According to the data as of Sunday afternoon, whites are 55 percent of cases and 60 percent of deaths. Blacks are 13 percent of cases and 17 percent of deaths, and Asians 3 percent and 4 percent. Latinos are the only group with a reverse gap between cases and deaths, at 22 percent and 14 percent.
U.S. Census figures show whites are 60 percent of the population, blacks 13 percent, Latinos 19 percent and Asians 6 percent.
"Interesting," Stanford Med's Bhattacharya responded when shown the demographic data. He mentioned a paper from June that found "a disproportionate share of minorities were infected," but the most recent numbers suggest "the gap has shrunk since June."
MORE: Epidemiologists urge policymakers to ignore UW coronavirus model
IMAGES: Stanford University, University of Pennsylvania, Harvard University
Like The College Fix on Facebook / Follow us on Twitter