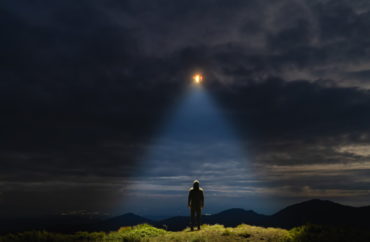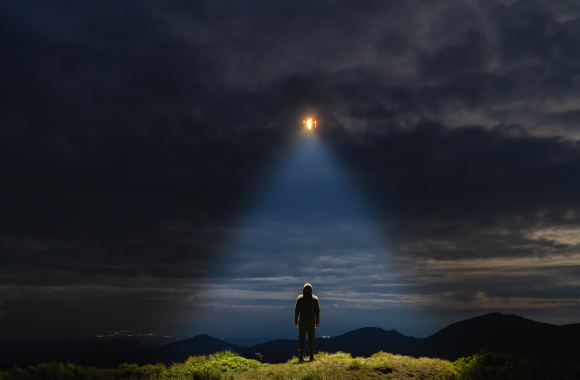 A Stanford University professor recently argued that aliens live on Earth and have actually been on the planet for a long time.
"Aliens have been on Earth for a long time and are still here," Garry Nolan, a professor in the Department of Pathology at Stanford University School of Medicine, said during the SALT iConnections convention in Manhattan last week.
The annual event tackles a wide variety of issues and features innovating thinkers, investors and scholars.
Nolan made the comments during a panel called "The Pentagon, Extraterrestrial Intelligence and Crashed UFOs," Fox News reported, adding the professor argued his main proof centers on peers working to reverse engineer downed spacecraft.
"Then my personal experiences with one individual who was involved in collecting the original information," Nolan reportedly said, "and my experiences with people who have worked or working on reverse engineering programs of downed crafts."
Fox News reported:
The "most compelling evidence," according to Nolan, is how the U.S. government has handled UAPs – unidentified anomalous phenomena, which is government-derived word that means UFO – over the last couple of years.

That includes the creation of The All-domain Anomaly Resolution Office (AARO) within in the Department of Defense, which is tasked with investigating potential UFO sightings, and public Senate hearings on UFO.

The most recent hearing was held on April 19 in front of the Senate Armed Services Subcommittee on Emerging Threats and Capabilities, which Nolan said "created a hornet's nest in Washington."
According to Nolan's faculty bio page, he is the receipt of numerous grants for cutting-edge medical research. For many years, however, he has also been considered an expert in alleged UFO artifacts and is well known in the UFO enthusiast community.
"His remarks come during a renaissance for the search for extraterrestrial life for the United States Government and beyond," the Daily Mail reported. "…Congress passed a law last year creating whistleblower protections for anyone who has worked in such mind-boggling secret programs – suggesting they may be more than just fiction."
As The College Fix reported in 2021, a report from the U.S. Director of National Intelligence detailing the prevalence of unidentified flying object sightings over the past 17 years prompted one Harvard professor to call for more research into whether humans have been visited by life forms from other planets.
MORE: Prof who gave advice on toppling obelisks now wants show 'Ancient Aliens' canned
IMAGE: Shutterstock
Like The College Fix on Facebook / Follow us on Twitter