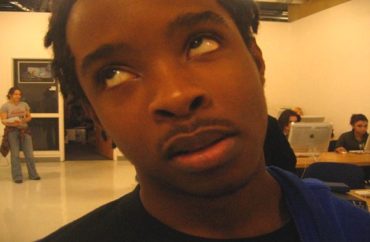 Here we go again: Another professor is in hot water for using the "N-word" in an academic context.
Stanford University art history professor Rose Salseda gave a guest (virtual) lecture late last month in the class "Riot!: Visualizing Civil Unrest in the 20th and 21st Centuries" in which she wrote and uttered the slur.
According to The Stanford Daily, one of the instances was Salseda writing out the full name of the rap group NWA, or "Niggaz Wit Attitudes." No leeway was granted for the derivative spelling.
Salseda, whose specialty is U.S. Latinx and African-American visual art, also read aloud lyrics from the NWA song "Fuck tha Police" which contains the slur. (The song title itself? Meh.)
Student denunciations were swift and harsh.
Sydney Reese said "a chill went up [her] spine" and her "chest tightened." Leya Elias noted one of her black professors had chosen not say the word when it came up, but (white) Salseda did.
Rebecca Pattichis said Latinx students in a GroupMe chat complained that Salseda had put students in "an extremely uncomfortable and unsafe situation."
The invective continued this week as the Stanford Undergraduate Senate passed a resolution condemning Salseda and the course's regular professors, David Kim and Tomás Jiménez.
Senate Chair Munira Alimire said "you can't reclaim [the word] if you're not a black person," while resolution author Kobe Hopkins said Salseda had committed "racial violence."
Indeed, the resolution itself refers to usage of the n-word by a non-blacks as just that: "racial violence." What's scarier are the resolution's remedies:
THAT the Undergraduate Senate endorses and co-signs the student demands outlined in the open letter to Professors David Kim, Tomas Jimenez, and Rose Salseda on behalf of members of the Stanford Asian American Community. For reference, the following restates those student demands:

THAT the Undergraduate Senate calls for Professor Rose Salseda to return to the course to take full ownership of her actions;

THAT the Undergraduate Senate calls for Professors Tomas Jimenez and David Kim to issue an apology to the students who were most heavily impacted and carried the emotional burden and labor of voicing their concerns;

THAT the Undergraduate Senate calls for Professors Tomas Jimenez and David Kim to step down from teaching the course this quarter;

THAT the Undergraduate Senate calls for all three professors to participate in identity and cultural humility training
And that's only the beginning. The resolution also demands a re-evaluation of the courses Salseda is allowed to teach, that students be consulted about a "restructuring" of the course, and increased funding for black and ethnic studies course (and faculty).
Apologies from Salseda, Kim, and Jiménez went unheeded. Ditto Jennifer Brody, the director of the Center for Comparative Studies in Race and Ethnicity who penned a groveling message to students and faculty.
Read the Daily articles and full resolution.
MORE: Clemson prof reported for warning students not to use the 'n-word'
MORE: Dean denounces prof for quoting SCOTUS decision that includes n-word
IMAGE: Justin Lincoln / Flickr.com
Like The College Fix on Facebook / Follow us on Twitter