'The most offensive word in the American language'
At Wake Forest University School of Law, professors are not allowed to quote court cases in their classroom without being reprimanded before the entire community.
In a March 24 email to students, faculty and staff that was forwarded to The College Fix, the dean reprimanded Michael Curtis, professor in constitutional and public law, for quoting a footnote in a court case that used the n-word.
Dean Jane Aiken detailed the incident and apologized to students who heard Curtis say the word or heard about it from others.
Curtis was teaching his Constitutional Law I class about Brandenburg v. Ohio. As he was reading a footnote that contained racist statements from the Ku Klux Klan, Curtis used "the most offensive word in the American language — the n-word," Aiken told the community.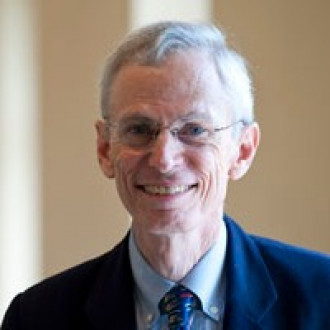 Aiken said that the students who had to attend that class "have my most sincere, heart-felt apology for the pain Professor Curtis [left] caused many of you." She also said sorry to the students who did not attend the class but were still upset about this incident.
"Confronting America's discriminatory past through case law can be challenging enough without hearing your professor read that word aloud in a class," Aiken wrote. "Words matter and the consequences of words (not just the intentions behind words) matter."
MORE: Emory bans professor from teaching mandatory courses for quoting n-word
Aiken stated that Curtis sent an email out to his students where he said he "was saddened to learn of and I regret the deep pain that hearing the words read aloud caused some of our students."
Aiken talked with Curtis and told the Wake Forest Law community that he understood his mistake and knows he should have not said the n-word.
The Fix asked Aiken and Stephanie Skordas, director of marketing, communications, and public relations at Wake Forest Law, if Curtis faced any disciplinary proceedings or sanctions due to this incident and how this treatment comports with academic freedom. They have not responded to multiple emails and calls since March 24.
Curtis also did not respond to The Fix's inquiries asking if he is facing any disciplinary proceedings or felt the law school was impinging on his academic freedom to lead his class as he sees fit.
The professor is facing backlash despite his generally liberal views, including an academic paper about protecting the voting rights of black citizens.
MORE: Prof 'voluntarily' steps down after comparing 'OK, boomer' to n-word
Dean wants proposals on 'next steps' to take; won't explain what that means
The law school has a "tradition that embraces freedom and integrity, acknowledges the worth of the individual, and promotes a democratic spirit arising from open-mindedness and discourse," Aiken claimed in the email to the community.
But she believes the school "failed to carry out that tradition" because Curtis quoted a relevant passage from a case in his class.
Aiken wants to "continue to train students and faculty" by continuing to offer "implicit bias training to all first-year students." She noted the law school hosted "two workshops for faculty" this academic year "on how to create inclusive classrooms to follow up on the implicit bias training we had the previous year."
The dean (right) has contacted student leaders and leaders in diverse student groups to talk about "how best to improve the experience for all students at Wake Forest Law."
Aiken said she's also been in contact with the Chief Diversity Officer José Villalba to discuss this incident. She asked students and faculty "to submit proposals to me about next steps" by April 24.
She requested Alison Ashe-Card, chair of the faculty Diversity & Inclusion Committee, and Wendy Parker, executive associate dean for academic affairs, to help the students and faculty submit these proposals, according to the email.
The Fix asked Aiken and Skordas what the "next steps" refer to, such as more training, and how they comport with the shared governance owed to faculty. Parker did not respond to a request to explain how Aiken's directive comports with academic freedom and contracts with faculty, since it micromanages their lessons and even what they are allowed to quote.
MORE: Black law prof denounces 'farce' of punishing faculty for quoting n-word
IMAGES: Federalist Society, Wake Forest Law
Like The College Fix on Facebook / Follow us on Twitter