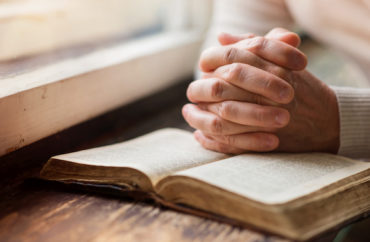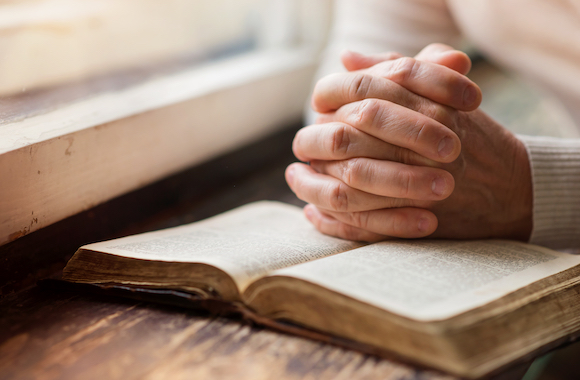 'The University is now subject to four injunctions that it has brazenly ignored'
Fifteen states are ganging up on Iowa to demand that it protect the constitutional rights of students, even those who uphold biblical sexuality.
They have been joined by Christian and civil liberties groups in arguing that the 8th U.S. Circuit Court of Appeals should uphold a lower court ruling against the University of Iowa for discriminating against a Christian club.
The taxpayer-funded institution, represented by the Iowa attorney general's office, is specifically appealing the denial of "qualified immunity" for three university officials.
The states' brief, led by Nebraska's attorney general, does not directly address whether those officials should be held individually liable for their actions against InterVarsity.
Rather, it warns the 8th Circuit that allowing "disfavored treatment" of religious groups would open the door to other universities "similarly singling out an LGBT organization, environmental group, gun-rights association, or countless others."
It was signed by Alabama, Alaska, Arizona, Arkansas, Indiana, Kentucky, Louisiana, Mississippi, Missouri, Oklahoma, South Carolina, South Dakota, Texas and Utah in addition to Nebraska.
Other briefs by outside groups overwhelmingly echoed the importance of the First Amendment and religious freedom. The Foundation for Individual Rights in Education and religious ministries at the University of Iowa, among others, specifically urged the 8th Circuit to deny qualified immunity to the three officials.
Because of its behavior toward religious student organizations, "the University is now subject to four injunctions that it has brazenly ignored," said the brief by Ratio Christi, Christian Medical & Dental Associations, Parkview Church and Chi Alpha Campus Ministries.
Favoritism for pro-gay Christians 'is enough to establish a constitutional violation'
The case concerns the University of Iowa's differential treatment of religious groups compared to secular groups when it comes to leadership practices, beginning around the 2017-2018 academic year.
It first revoked recognition from another Christian club, Business Leaders in Christ, owing to its leadership rules on sexuality, even as it exempted many secular groups from its "Human Rights Policy." That led to U.S. District Judge Stephanie Rose's first ruling against the university.
When the university responded by derecognizing many more religious groups, including InterVarsity, Rose said it "did the opposite" of what she had ordered.
The judge denied qualified immunity to Vice President for Student Life Melissa Shivers, Coordinator for Student Organization Development Andrew Kutcher, and Associate Dean of Student Organizations William Nelson (left to right, below).
MORE: Court holds U. Iowa officials personally liable for discrimination
The 15 states accused the University of Iowa of wrongly framing the legal issue, which is not whether the First Amendment protects InterVarsity's "sincerely held religious beliefs" when they are in "direct conflict with state and federal civil rights law."
Not only does the university fail to cite any federal law that "forbids public universities from allowing faith-based student groups to select leaders who share their beliefs," it "ignores the most important fact in this case": selective enforcement based on viewpoint.
The brief notes that the university allows many organizations to discriminate on grounds of "religion, sex, creed, or political views" – including a pro-gay Christian group, Love Works – in violation of its Human Rights Policy. "This alone is enough to establish a constitutional violation."
The 8th Circuit has "unequivocally rebuked" public universities that engaged in such viewpoint discrimination, the states argued, citing a 2017 case known as Gerlich. "Viewpoint discrimination against any student groups is a threat to the freedom of all student groups," the brief concluded.
MORE: Judge blocks U. Iowa from selective enforcement against InterVarsity
By its own admission, the University of Iowa selectively applied its policies regarding student organizations, FIRE's brief argues, also citing the Gerlich ruling.
"The same district court had already told the same university" in the Business Leaders in Christ lawsuit "that its enforcement of the same policy against religious organizations was unconstitutional," the group said. Yet the university "openly defied" the ruling "by engaging in the same viewpoint discrimination against other religious organizations, including InterVarsity."
The law was indeed "clearly established" when the university derecognized InterVarsity, violating its First Amendment rights, FIRE said. The university argues that the law was unsettled by claiming Rose's injunction from the BLinC case was analogous to a "dogmatic or unproven statement."
Every case the university cites in its support is "distinguishable" from the conduct at issue here, which is the university's enforcement of nondiscrimination rules only against groups whose viewpoints it dislikes, FIRE said.
Judge holds University of I… by The College Fix on Scribd
Title IX doesn't require 'blanket exemption' from state and local laws
The Christian Legal Society and Council for Christian Colleges and Universities filed a joint brief with similar arguments. The society's recognition at the University of Iowa has been similarly threatened on multiple occasions, they said.
The university violates the Free Exercise Clause by exempting single-sex organizations such as fraternities and sororities from its policy, which bans sex discrimination, but selectively enforcing them on religious groups, the brief said.
It also wrongly hides behind Title IX, a federal law, in claiming that the university has to give single-sex groups a "blanket exemption from state or local nondiscrimination laws or policies."
"To be clear," religious groups would still be entitled to faith-based leadership requirements under the Free Speech and Free Exercise clauses "even if the University were not exempting numerous nonreligious student groups," the brief said.
MORE: Judge tells U. Iowa it can't treat Christian, Muslim groups differently
Religious ministries at the university argued that since 2017, it has "targeted religious groups, disregarded two injunctions, and abandoned its historical respect for religious groups."
Regardless of the university's selective enforcement, its "interpretation" of the Human Rights Policy still violates "settled First Amendment law on free association, free speech, and the free exercise of religion."
The religious organizations argue that by being unable to appoint leaders who affirm their religious beliefs, such groups cannot effectively advocate their beliefs as an "expressive association," in violation of their freedom of association.
The university's interpretation of the policy cannot survive "strict scrutiny" under 8th Circuit precedent, meaning it has to prove the policy is "necessary," neither "overinclusive" nor "underinclusive," and "could be replaced by no other regulation."
There's no way it can, given that "InterVarsity was on campus for 25 years" before the university took action against its "religious-leadership criteria." Indeed, "it celebrated and defended" religious student groups against previous attempts by student leaders to deny funding to them based on viewpoint, the brief said.
MORE: U. Iowa derecognizes Christian club because of 'sexual moral conduct' rules
IMAGE: Halfpoint / Shutterstock.com
Like The College Fix on Facebook / Follow us on Twitter