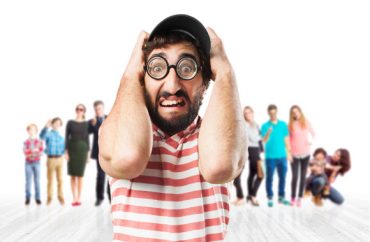 UPDATED
Hard to hang a noose without the front desk noticing
Trespass a stage and physically threaten "a gay refugee from socialist Europe" and DePaul University's security and Chicago police will look the other way.
But drop a bit of rope or write a disparaging message about Mexico on the sidewalk and both university and city authorities will pounce faster than you can say "hate-crime hoax."
A few days after the DePaul College Republicans hosted anti-feminist firebrand Milo Yiannopoulos – an event taken over by black protesters – the Catholic university said it was investigating "multiple reports" that a noose was found on the Lincoln Park campus.
A picture of the alleged noose circulated among students, according to WGN News, though it consists of an untied rope lying on an unmarked sidewalk.
Students reported finding the noose hanging in front of Sanctuary Hall. According to a description of that dorm, an employee staffs the front desk at all times, raising the question how someone could hang a noose unnoticed. Students must pass through a gated entrance and swipe a keycard to get into the building.
RELATED: DePaul protects protesters who crash Yiannopoulos event, not the crowd that came to see him
Author Mike Cernovich believes the incident is a hoax. He wrote on his blog that the Twitter user who shared the sidewalk photo on May 26 deleted her tweet after Cernovich warned her she would be arrested for filing a false police report.

Kiana on Twitter: "Noose found on DePaul's campus today. Are we still…
archived 27 May 2016 00:32:43 UTC

This is a hoax. If you called the police, you're going to be arrested for filing a false police report. https://t.co/N6zMmEjk6H

— Mike Cernovich (@Cernovich) May 27, 2016
The university did not return a request for comment by The College Fix, nor did the Black Student Union, which opposed Yiannopoulos's event on campus. An email to the Department of Housing Services was returned with an automatic out-of-office message.
When we're talking about racism in class and a white person says "well actually" pic.twitter.com/CtvqqEEPEt

— Kiana (@KTED_Kiki) May 26, 2016
Thank your Mexicans
The night before Yiannopoulos's visit the College Republicans said they stumbled across the phrase "TRUMP 2016 FUCK MEXICO," written in a "paint-like substance," on the Lincoln Park campus, according to a DePaul news release. They reported it to campus security. (The CRs previously chalked Republican presidential candidates on the ground, spurring some black students to call that a hate crime.)
President Dennis Holtschneider, who had mildly criticized the protesters who took over the Yiannopoulos event, pledged that the perpetrator would be prosecuted by the city and disciplined internally by DePaul.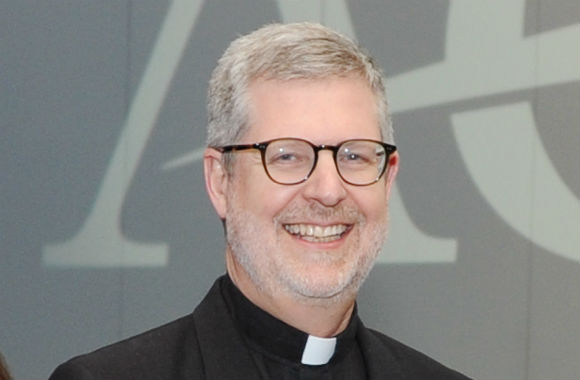 "Destruction of property and profanity are never acceptable ways to voice opinions," Holtschneider wrote in a statement. "This slur against Mexicans goes against everything DePaul stands for."
RELATED: Trump chalking by College Republicans is a 'hate crime,' black students claim
The DePaul graduate student arrested by Chicago police over the incident has an ideologically muddled worldview, judging by his writings.
RELATED: DePaul demands hefty security payment for Milo Yiannopoulos visit, slashes his speaking time
Just hours after the College Republicans found the pro-Trump graffiti, the grad student wrote: "when I die from diabetes I did the right thing TRUMP 2016 stood up for economic reform and a rigged system the dollar scholar would be proud[.]"
A few minutes later, he wrote "but I always stand up for what I belive [sic] in and I hate college 4 years of my life tanked I did some social justice actions I want some legacy some props ayeeee 150 dream team," referring to a local hip-hop group.
On May 21, he wrote "So my graduation is somewhat tanked till the fall but hey TRUMP 2016 Action is in full effect I got a legacy at Depaul I stood up for the inner city and less fortunate in addition boycotted the new basketball arena put my name on the building bitch keep colleges all american." The arena refers to a new basketball stadium for DePaul that will be partially funded by taxpayers.

Editor's Note: This article has been amended from its original version.
RELATED: #TheChalkening: Forum set to bemoan mean chalk, more cops called over easily erased Trump taunt
Like The College Fix on Facebook / Follow us on Twitter
IMAGES: Kues/Shutterstock, American Council on Education/Flickr, Chicago Police Department
Like The College Fix on Facebook / Follow us on Twitter