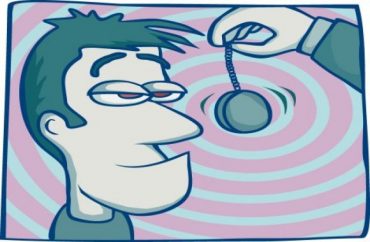 A 19-year-old university has been suspended for opining that the United Kingdom's National Health Service should not be free for immigrants, and complaining that the country is suffering from "Islamization."
Sebastian Walsh was booted from the University of Central Lancashire after school officials "received several complaints about his behaviour," according to the Daily Mail. Walsh also had said he'd never again eat at Subway or KFC due to the eateries' use of halal meat, which he considers "barbaric" and "inhumane."
Walsh, a self-proclaimed "free speech advocate" and member of Ukip, said his troubles began during a classroom break when a discussion about food came up among his classmates. In a subsequent class, he expressed his views on immigration and the NHS.
"These are views held by many people in the public and I believe I should be able to express them freely," he said.
Unfortunately for Walsh, the UK does not have a First Amendment.
University officials said Walsh can return to classes if he signs a "good conduct" agreement and takes a diversity training course.
[T]he first-year student from Wigan, Lancashire, is refusing to bow down.

[Walsh said] 'Freedom of speech is a human right and I am determined to stand by this.

'I will be fighting the university's decision on this to make sure others aren't punished for their opinions in future.'

The Preston branch of Ukip has pledged their support to the student and has written to the university to voice their concerns about the decision.

Treasurer Neil Graham said: 'What has concerned me and many other members of our party is that this young boy is being denied his education for simply expressing his opinion.

'Whether Sebastian is right or wrong, he should be able to voice his views in a university classroom and we believe passionately in his right to do so.

'To paraphrase John Stewart Mill, nobody has the right to silence somebody's opinion.'

Mr Graham added the Government released a document this month to protect free speech in higher education bodies.
A university spokesman offered up the usual excuse for clamping down on speech: Someone found it "offensive."
"The University promotes lawful, open debate, the discussion of varying views and academic freedom and has in place robust procedures to ensure this can take place," the spokesman said. "In this case, a number of official complaints were made by students regarding a series of offensive and inappropriate comments made by Sebastian Walsh during lectures and seminars."
The university claims it cannot reveal just what Walsh had said as his comments are part of a "confidential investigation."
MORE: Study finds mandatory diversity training backfires
MORE: Student gets mandatory diversity training after 'All Lives Matter' tweet
IMAGE: Shutterstock.com
Like The College Fix on Facebook / Follow us on Twitter