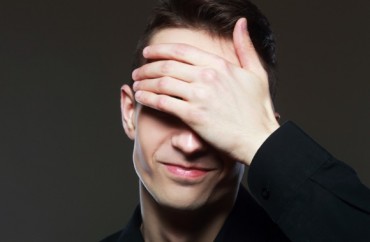 UC Merced exhibit includes a dozen tampons with fake blood on red backdrop 
Over the last several weeks UC Merced students have been greeted with a large display on campus that includes a dozen tampons with red ink on a red backdrop with the words "My Exsistance [sic] is not a profit" emblazoned in large lettering.
Nearby a smaller poster declares: "I have to pay to be a womyn."
It comes at a time when the notion that women should not have to pay for feminine hygiene products continues to gain steam on college campuses.
"The University of Minnesota began providing free menstrual products in restrooms nearly a decade ago, and the University of Nebraska at Lincoln began to do so in September. Last week, Columbia University announced that it would begin providing free tampons in its health center after spring break," Inside Higher Ed recently reported.
While many students who clamor for the free Kotex stick to letters to the editors or op-eds, objectors at UC Merced appeared to seek a different approach.
The display was on the first floor of the Classroom and Office Building, an area on campus traversed by hundreds of students daily. Many students just stared at the display, some in apparent confusion and others in curiosity. Others simply tried to pass without looking.
It appears the display is meant to correlate with "International Woman's Day," which is observed in March – a day intended to "celebrate the social, economic, cultural and political achievement of women," according to InternationalWomensDay.com.
Although it is unclear exactly who is responsible for the display, there is a small "By Lina" at the bottom.
The display did not have an approval stamp, which is required for a club or organization to post on campus. A campus official told The College Fix the display is not affiliated with any registered club or organization on campus.
It appears that a UC Merced student who disagreed with the message wrote their own opinion on the display: "We all must 'pay' to be human … what makes your vagina so special?"
Like The College Fix on Facebook / Follow us on Twitter
MAIN IMAGE: Shutterstock