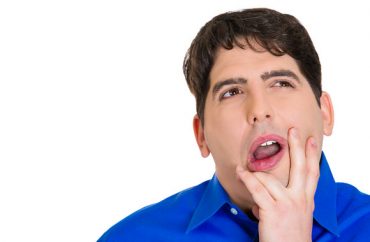 In yet another campus example of "You Can't Make This Stuff Up," Cornell's student vice president for diversity and inclusion is troubled that Dean of Students candidate Vijay Pendakur has promised to "consider all students" when making decisions.
Can you believe that?  All students!
At an open forum last Friday, Pendakur indicated that "advocacy and resource centers must work collaboratively with students, rather than working 'for' them," and would examine "different opinions on minority issues."
According to The Cornell Daily Sun, Pendakur said "If I say 'The dean's focus area is diversity and inclusion,' the unspoken thought in many people's minds is 'Oh, so he's here for only the marginalized students.'
"So we have to undo that, because that is a deeply problematic framework. If we're going to fix this, it's got to be everyone's conversation."
Uh oh.
This did not sit well with Julia Montejo, the aforementioned student diversity and inclusion VP:
[Montejo] expressed concerns about Pendakur's approach of including all members of the community in a discussion about issues of diversity and inclusion.

"I'd like to hear more on how that kind of approach and philosophy still puts the concerns of minority students, students of color, underrepresented students, LGBTQ-identifying students and students with disabilities at the forefront," Montejo said. "Underrepresented students feel really afraid to speak up and oftentimes those with more privilege in the room are more likely to take up more vocal and physical space."
Pendakur, whose parents moved to Chicago from India when he was young, responded that his approach to diversity is "nuanced" and "aims to balance the virtues of including all community members in discussions […]"
I'm not sure which is more disquieting — that what Pendakur expressed is in any way controversial, or that Ms. Montejo doesn't actually believe in what her given title — "diversity and inclusion" — indicates.
Read the full Daily Sun article.
MORE: To get tenure at VA Tech you must show proof of 'diversity' and 'inclusion'
MORE: The never-ending 'need' for college 'diversity' and 'inclusion' efforts
MORE: Public univ. requires applicants to commit to 'diversity and inclusion'
Like The College Fix on Facebook / Follow us on Twitter
IMAGE: pathdoc/Shutterstock