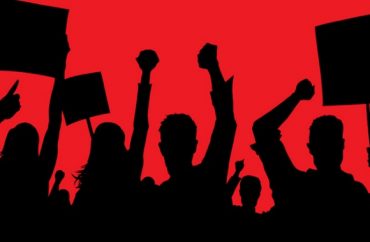 President had called proposal 'unavoidably political'
The student senate at Pitzer College is calling on the school's president to resign after he vetoed an anti-Israel proposal passed by the student government last month.
The school's College Council voted last month to enact "the suspension of Pitzer's study abroad relationship with the University of Haifa in Israel" due to some Israeli policies that the council claimed violate human rights, including a "policy of restrictions on the basis of legally protected political speech" and a policy that "restricts entry on the basis of ancestry apart from the passport a person is travelling [sic] with."
Pitzer College President Melvin Oliver subsequently vetoed the provision, calling it "unavoidably political" and claiming that it lacked "consensus across all the College's internal and external constituencies."
Now, the student senate is calling on Oliver to either reverse his position or resign.
A resolution passed by the senate accused Oliver of several transgressions, including "a clear violation of the democratic spirit of shared governance of [Pitzer] College" and "impugn[ing] the capabilities, faculties, and reasoning power of Student Senate and by extension the student body." 
"[T]he Pitzer College Student Senate votes no confidence in President Melvin Oliver and, if President Oliver does not retract his anti-democratic decision by the end of the day on April 11, 2019, call for his immediate resignation or removal from office," the resolution continues. 
After vetoing the anti-Israel proposal, Oliver stated that he felt he was well within his authority to do so.
"[J]ust as the College Council exercised its right to make this recommendation, I, too, exercise my prerogative and make this decision squarely within our existing structure of shared governance. That authority is vested in me precisely so that I can make this kind of difficult, contentious, and surely with many, unpopular decision when faced with a situation that I believe puts at risk the long-term best interests of Pitzer College," he said.
Following the backlash to Oliver's veto, the editorial board of the student newspaper The Claremont Independent released an editorial officially declaring its support of the beleaguered president.
"Oliver's decision to go against the decision of the Council prioritizes the long term interests of Pitzer as an institution and of its students. By reversing the vote of the Council, Oliver has preserved for Pitzer students a once in a lifetime opportunity to gain a truly in-depth understanding of the Israel-Palestine conflict," the editors wrote.
MORE: College Council votes to end school's program in Israel; college's president vetoes it
IMAGE: Danomyte / Shutterstock.com
Like The College Fix on Facebook / Follow us on Twitter