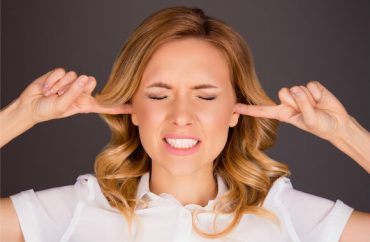 Innocent until proven guilty hurts 'survivors'
You'd think an event that explains why evidence and procedural fairness are essential to reliable investigations would be so obvious that no one would care.
You'd be wrong.
American University's student government is so bothered by the notion that people should be innocent until proven guilty that it's setting up a "safe space" for students who are triggered by the 5th Amendment.
The student government's Women's Initiative posted a statement Thursday that invites students to come to its office Tuesday night to seek refuge from a campus event on due process.
The student-run organization, which is housed in the vice president's cabinet, said the Young Americans for Liberty event "Your Due Process: #MeToo" promotes the "the disempowerment and invalidation of survivors" who share their allegations.
It's not clear what in the original YAL event description triggered the announcement from the Women's Initiative.
The event "will touch on Brett Kavanaugh's recent supreme court [sic] hearings and its connections to due process and how believing all women actually hurts women the most," the event page says.
In its own statement Friday, YAL said it had changed the title of the event "to provide clarification" but refused to change the content:
We wholeheartedly oppose the current portrayal of our event, which is centered on the discussion of due process and seeks to give a balanced voice to all – women and men included – and are deeply saddened and disappointed in the way that our community has received and construed the event in a negative light.
It said the event was not meant to be "inflammatory" and would simply discuss how to preserve due process in the midst of the #MeToo movement. The group agreed "all women should be heard" and criticized those who smeared the event without reaching out "for clarification."
Daily Caller editor Amber Athey is the speaker for the YAL event. She told PJ Media that without due process, innocent people can "have their lives ruined by a mere allegation" and victims "will not get the justice they deserve."
Those who claim that due process hurts women "would surely feel different about calling me a misogynist or suggesting that I am anti-survivor" if they were ever falsely accused, Athey added.
The event will stream live on YAL's Facebook event page at 8 p.m. Eastern time.
MORE: Brown University defends its 'safe spaces' but says puppy room not typical
IMAGE: Roman Samborskyi/Shutterstock
Like The College Fix on Facebook / Follow us on Twitter