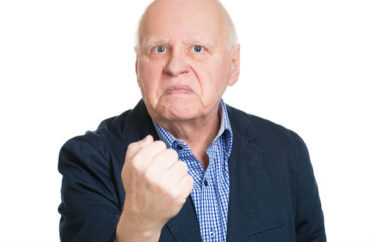 Third time's the charm?
The "New Voices" movement seeks to protect student media from official censorship in public schools by codifying their rights in state laws.
The effort has foundered twice before in Missouri, the setting for a 1988 Supreme Court decision that blessed censorship of K-12 student media and has also been used to censor college students.
Student journalists in the state testified this week at a House hearing on the latest iteration of the bill, which has twice "easily cleared the House but never got much momentum in the Senate," The Kansas City Star reports.
It's being sponsored by Kansas City Republican Rep. Kevin Corlew, who says the new version includes "additional protections for teachers and administrators" and specifies content that falls outside of protections, such as libel.
According to Mitch Eden, who advises student journalists at Kirkwood High School and testified for the Journalism Education Association, Missouri is "the island in the middle" of neighboring states that all protect First Amendment rights of students and advisers.
The state's Hazelwood School District is responsible the Supreme Court Precedent, he said: "This would be a huge symbolic victory nationwide if Missouri can topple Hazelwood." The case turned on a principal who censored school paper articles on teen pregnancy and divorce.
MORE: Dem state follows GOP governors' lead in protecting student journalists
Student journalists told House lawmakers about the important subjects they've been able to cover because of support from their administrators, from opioids to suicide:
"In the last three years, I have seen regular students I have known my entire life write hard-hitting stories about subjects that affect teenagers everyday — subjects that would be deemed inappropriate and censored by most administrations," [Francis Howell North High School's managing editor Isaiah] Bryant said. …

At Kirkwood High School's paper, [Editor-in-Chief Camille] Baker said, editorial independence led to students speaking openly about their opinions. The paper published an opinion piece by an African-American student that used the n-word because it addressed why it's OK for some groups to use the slur and not others. …

"We made the decision to allow the writer to use the word in it because we believe she has a voice that was relevant to hear and it was something that students outside in the hallways will continue to talk about regardless," Baker said.
MORE: Bills to protect student journalists more popular in conservative states
MORE: Yearbooks confiscated because of 'Build That Wall' quote
IMAGE: pathdoc/Shutterstock
Like The College Fix on Facebook / Follow us on Twitter