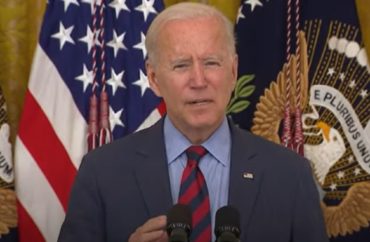 President Biden's possible $10,000 student loan amnesty would primarily benefit young people
The 60 percent of millennials and Gen Z members who voted for President Joe Biden over Donald Trump in 2020 are also most likely to benefit from student loan amnesty.
President Biden has said he is open to canceling $10,000 in student loans through executive action, a move that would primarily benefit young people, a Federal Reserve Bank of New York team concluded.
Its recently released report concluded "forgiveness of $10,000 per borrower would forgive a total of $321 billion of federal student loans" and "eliminate the entire balance for 11.8 million borrowers (31.1 percent)." It would also "cancel 30.5 percent of loans delinquent or in default prior to the pandemic forbearance."
The economists evaluated both a $10,000 amnesty and a $50,000 plan and concluded in both cases "over 60 percent of forgiven loan dollars benefit those under 40 years old." President Biden recently said he does not plan to ask taxpayers to pick up the tab on $50,000 in student debt per borrower. He has previously dismissed the legality of wiping away $50K through executive order.
"While income caps do not significantly change the share of forgiveness going to each age group, increasing the forgiveness amount from $10,000 to $50,000 shifts a larger share of forgiven debt to older borrowers," the researchers wrote. "However, those over 60 years old benefit the least from forgiveness."
"Despite being 32 percent of the U.S. adult population, those 60 and older only receive around 6 percent of forgiven dollars, roughly in line with the share of this age group that owes federal student loans," the Federal Reserve team reported.
MORE: Student loan cancelation would raise college costs, economist predicts
IMAGE: CNBC Television/YouTube
Like The College Fix on Facebook / Follow us on Twitter