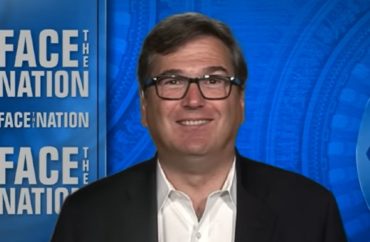 The Harvard economist criticized President Joe Biden's student loan bailout
President Joe Biden's plan to bail out student loan borrowers will only make record inflation worse, according to the former top economist for the Obama-Biden White House.
"Pouring roughly half trillion dollars of gasoline on the inflationary fire that is already burning is reckless," Jason Furman, the former chair of the Council of Economic Advisers for President Barack Obama, tweeted on Wednesday. "Doing it while going well beyond one campaign promise ($10K of student loan relief) and breaking another (all proposals paid for) is even worse."
The White House fact sheet has sympathetic examples about a construction worker making $38K and a married nurse making $77,000 a year.

But then why design a policy that would provide up to $40,000 to a married couple making $249,000? Why include law and business school students? pic.twitter.com/463YMmCT9g

— Jason Furman (@jasonfurman) August 24, 2022
He criticized the hypothetical examples used by the White House to promote the bailout, which could cost at least $300 billion in the next 10 years, according to analysis from the University of Pennsylvania.
Most importantly, everyone else will pay for this either in the form of higher inflation or in higher taxes or lower benefits in the future. I did a thread on this last night but given the new announcement you need to double everything in it. https://t.co/CJ7aPYyAw3

— Jason Furman (@jasonfurman) August 24, 2022
"The White House fact sheet has sympathetic examples about a construction worker making $38K and a married nurse making $77,000 a year," Furman tweeted. "But then why design a policy that would provide up to $40,000 to a married couple making $249,000? Why include law and business school students?"
Furman, who is also a professor at Harvard University, noted that many of the beneficiaries will likely see their incomes continue to rise – "beneficiaries will tend to have higher lifetime incomes than current incomes," he wrote. "A 24 year-old making $75,000 is likely to be at a relatively high percentile on a lifetime basis."
"There are a number of other highly problematic impacts including encouraging higher tuition in the future, encouraging more borrowing, creating expectations of future debt forgiveness, and more," he wrote. "Most importantly, everyone else will pay for this either in the form of higher inflation or in higher taxes or lower benefits in the future. I did a thread on this last night but given the new announcement you need to double everything in it."
MORE: Student loan bailout 'slap in the face' to military, veteran says
IMAGE: Face the Nation/YouTube
Like The College Fix on Facebook / Follow us on Twitter