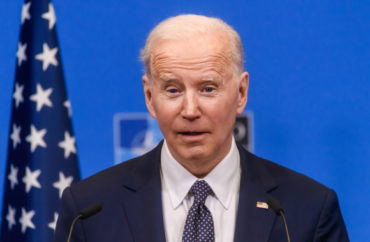 The Trump-Biden freeze is coming to an end
Borrowers of some student loans who have had a freeze on payments for over three years will have their bills come due soon, as a result of the recent debt ceiling deal.
The legislation, signed by President Joe Biden, ended the pause on student loan payments first instituted by President Donald Trump. As research shows, this means that borrowers who have had a free pass since March 2020, will have less money to spend on alcohol, drugs and borrowing more money.
Student loan bills will start coming again in September, as first reported by Politico.
That is because many borrowers did not take second jobs, did not get on a written budget and did not capitalize on the opportunity to have three and a half years of interest-free loans. Instead, the poor decision making that led them to take and hold tens of thousands of dollars in student loan debt translated into other bad decisions, like borrowing more money, drinking and doing drugs.
For example, a recent paper from three University of Chicago researchers concluded that recipients of the payment holiday "increased private debt for paused public debt."
The trio of researchers found that "borrowers used the new liquidity to increase borrowing on credit cards, mortgages, and auto loans rather than avoid delinquencies."
The pause, in other words, made for a great stimulus package as spending increased despite lockdowns of most of the country's economy. But in terms of helping individuals, the policy only hurt them by increasing their debt load.
A survey of individuals on how they would spend the freed up money from President Joe Biden's separate loan bailout showed that a majority planned to buy drugs, alcohol and new smartphones. It is fair to assume that these same individuals, if they also receive the pause, already spent that extra money on some of these indulgences.
A majority of people surveyed said they're likely to spend their student loan bailout funds on "non-essentials, including vacations, [a] smartphone, [and] drugs/alcohol," according to the October 2022 survey of 1,250 people by Intelligent.com, as previously reported on by The College Fix.
I have sympathy for individuals dealing with physical or mental limitations on work, aiding family members or other barriers to making money and paying off debt. But if you had the money to buy a smartphone, you had $1000 to pay off principal on your student loans.
With that fancy smartphone now, is it really that difficult to learn how to pay off debt? There's millions of hours of free video from Dave Ramsey, Ric Edelman and plenty of other personal finance commentators. Loans are basic arithmetic as it is – there's an amount you owe and every dollar you pay off is less money you owe. Keep paying off money until that balance hits zero.
As I wrote last year, "But today, most individuals can take actions on their own to pay down their debt in fewer than 10 years. It just takes some smart budgeting and extra work."
"The reward is you won't be one of the thousands or millions of people waiting for President Joe Biden or Congress to forgive their loans."
MORE: Taxpayers have already absorbed $32 billion in student loans
IMAGE: Gints Ivuskans/Shutterstock
Like The College Fix on Facebook / Follow us on Twitter